The popularity of pad controllers now offer DJ's, producers and live performers more creative options than ever before.
Just buying a pad controller does not ensure peak performance straight away however. Effective training and practice are still required to gain mastery – like with any musical instrument. This is where the skill of finger drumming comes into play.
So let's look at the ways in which finger drumming can lift music performance and make you a better live performer, DJ, or producer.
---
What is Finger Drumming?
Finger Drumming is the skill of using a pad controller as a live instrument. A pad controller allow for different sounds to be programmed and assigned on different pads. When the pad is pressed it triggers and plays the assigned sound, and when groups of pads & samples are arranged together, they can be used to play drum kits, chord progressions, and even vocal loops.
From there a music producer or DJ can play these sounds in real time over an existing arrangement, or produce full songs that can be easily altered. This process of cutting up and splitting musical elements via pads and then reproducing them in a new way through finger drumming can lead to very creative outcomes.
---
How can Finger Drumming help lift my musical performance?
There are many areas where finger drumming can help musicians, producers and DJ's improve their performance. Whether it be in the studio or on stage, finger drumming provides a fun and creative outlet to get better. The key components that finger drumming teaches center around a deepened understanding of rhythm and timing.
This increased ability to build rhythm and timing and express it through a pad controller makes an ideal creative combination. So finger drumming in essence acts as a rhythmic bridge between the user's mind, controller, and software. With this established let's look at the different areas finger drumming can help boost performance in more detail.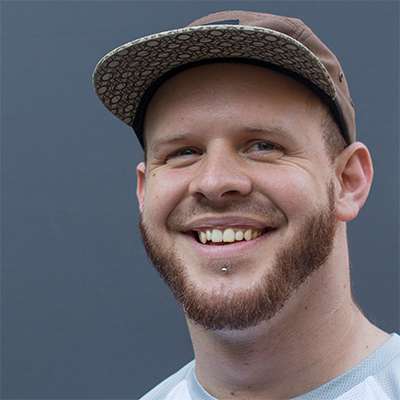 Having the ability to just play what's in your head instantly without deliberation allows the artist to capitalize on ideas with ease. I've had so many people tell me 'I just can't get the rhythms I hear out of my head' over the years. It's never the serious finger drummers."

Justin Aswell
---
Live performance
Finger drumming has risen in profile within the electronic music community largely through performance videos that can be found all over Youtube. The likes of Araab Muzik, Jeremy Ellis, CHVRCHES and even World Champion DJ's like Eskei83 all utilise finger drumming in their live performances.
The ability to play productions 'live' rather than as a pre recording is important. This is because it enables artists to showcase their musicianship to the audience, while simultaneously presenting a more dynamic performance. As a result finger drumming and pad controllers have brought an element of live instrumentation to a genre that has never really had this element before. It's catching on with more and more musicians – not just strictly electronic artists incorporating finger drumming and pad controllers in their live sets.
Finger drumming in this context has become the tool that has enabled this movement to happen.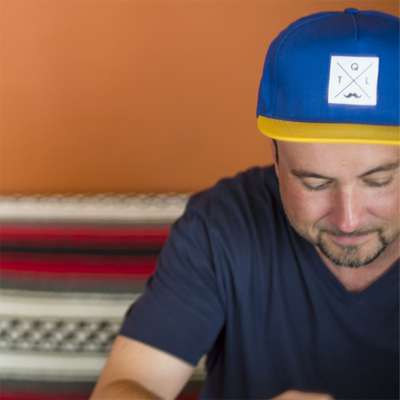 I think it's gonna help a whole new crop of people who are doing live beats and finger drumming."

DJ Day
---
Production performance
Finger drumming helps lift music production performance through building rhythm, timing, and an understanding of composition.
Rhythm and timing are central to music and how the track feels. However with only a few clicks of the mouse a producer can now achieve 'perfect composition'. While convenient, this can lead to lackluster drums that fail to keep the listener engaged and prevent a track from reaching its full potential. Finger Drumming helps develop rhythm and timing necessary to 'play' drums and chord progressions rather than 'program' them.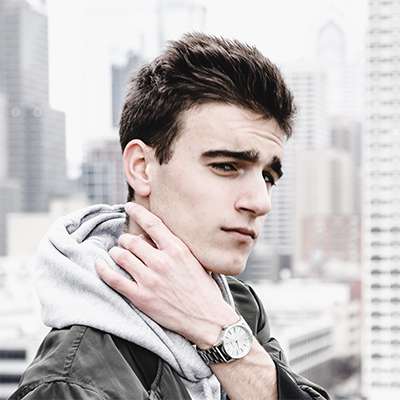 I feel like now a days, a lot of music that is popular sounds like it was gestated from a computer and has no real soul, no feeling of a few people in a room making sounds that are not exactly on beat, but in beat on their own."

Odd Kid Out
Finger drumming allows producers to truly understand the attributes that go behind the groove of different genres. The effects of this understanding can see producers lay down tracks faster, speeding up workflow.
The process of physically playing out these compositions through finger drumming ingrains these loops and patterns within the mind of the producer, and makes it far more applicable than merely reading and reprogramming.
Practice
Another area that finger drumming lifts performance is the way that it can be utilised for practice. Like traditional instrumentation, finger drumming allows different patterns and rhythms to now be practiced via a pad controller.
Instituting finger drumming as daily practice sees producers and performers learn to reproduce the compositions they like and eventually add their own spin to it. Like anything practice is key and finger drumming makes practice relevant. This is because the skills that are used for training are the same skills that will eventually be used on stage.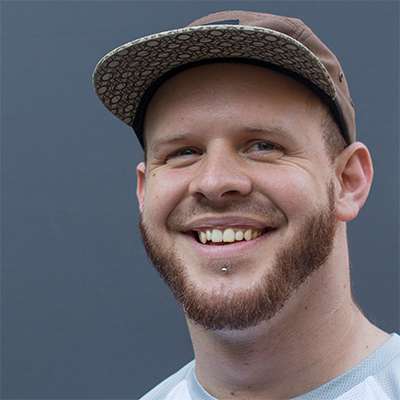 Each day you don't practice is an exponential loss. You lose more and more each day you don't practice consecutively. I like to think of each day as stacking time towards improvement. If you practice back to back days you're not going to lose any of the time you put the previous day. You may even find you've GAINED time by using consistency in your favor. This is called the compound effect. And the sooner you start using it, the bigger the gain!"

Justin Aswell
---
How can Melodics™ help with Practice?
Melodics™ is a finger drumming tutorial app that helps making training fun. With over 200 lessons covering a range of genres Melodics™ will provide you with real time feedback to stay on top of your game.Try out a Free Trial of Melodics™ and get better today.
---