Back to support
Getting started with Melodics™ Keys
Here's a quick guide to your first session in Melodics™ Keys. Let's play some music!
---
1. The pre-play screen.
This screen introduces you to the first step of the lesson, and let's you listen to what you'll be learning.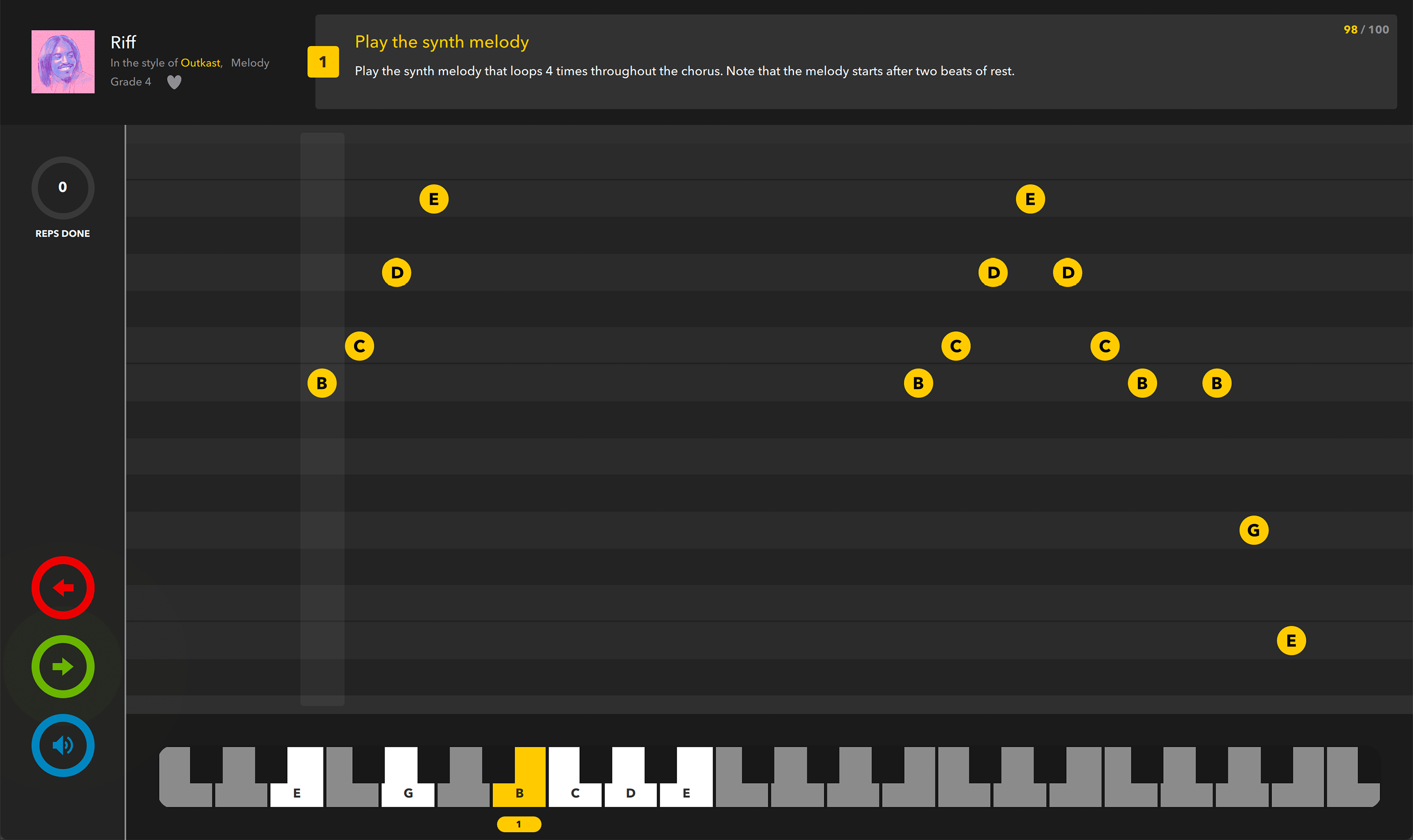 1
Click
Listen to step
to listen to what you'll be learning in this step.
2
Then play the notes on your keyboard, using the
marked fingers
.
This screen also helps you locate where on your keyboard you'll be playing each note or chord in the progression. Once you've got one right, it'll move on to the next one – and it will re-start & cycle through them again until you feel you've got it nailed!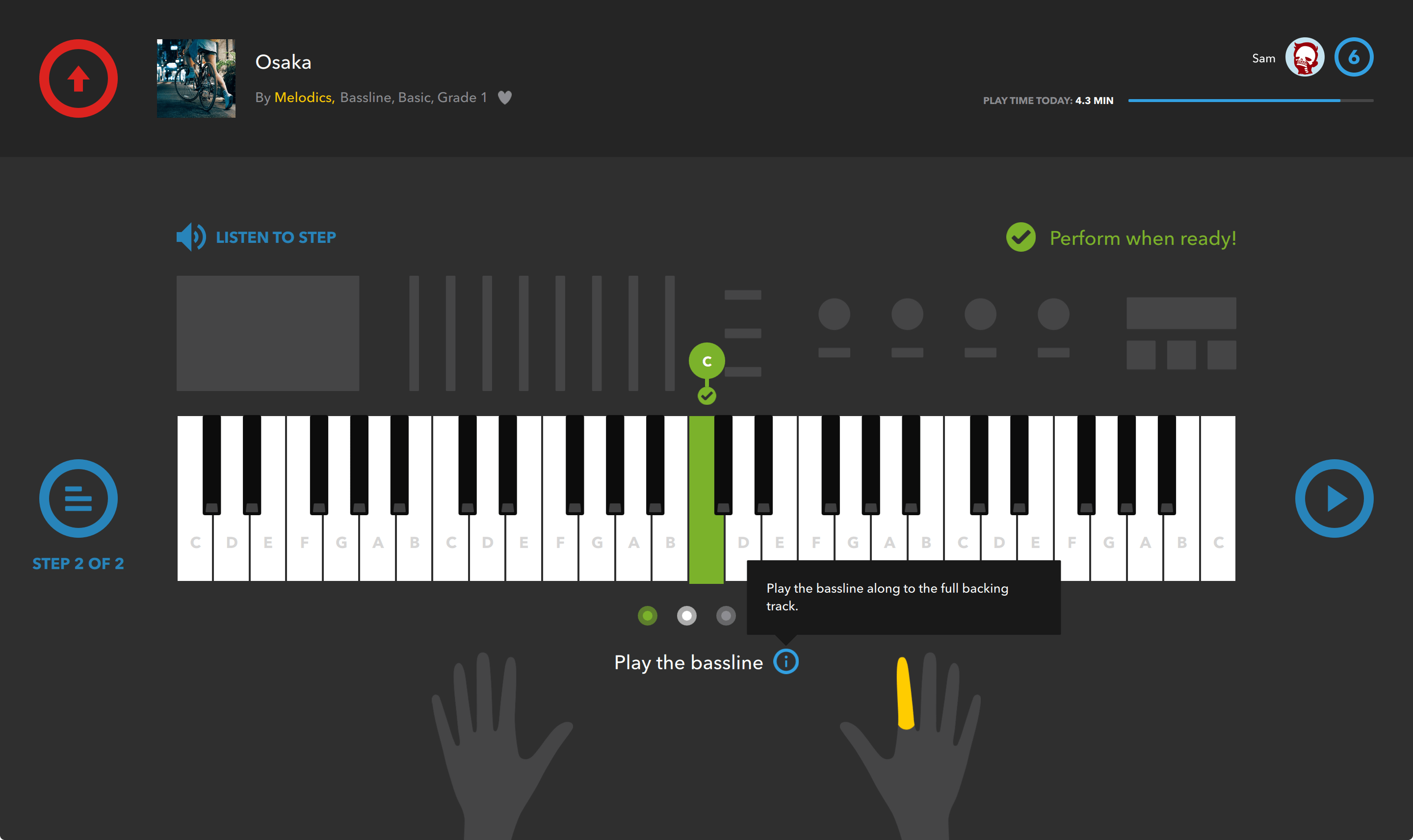 3
Play through the whole progression
4
Ok you know what you're doing. Let's play!
2. The play screen.
Time to play some music!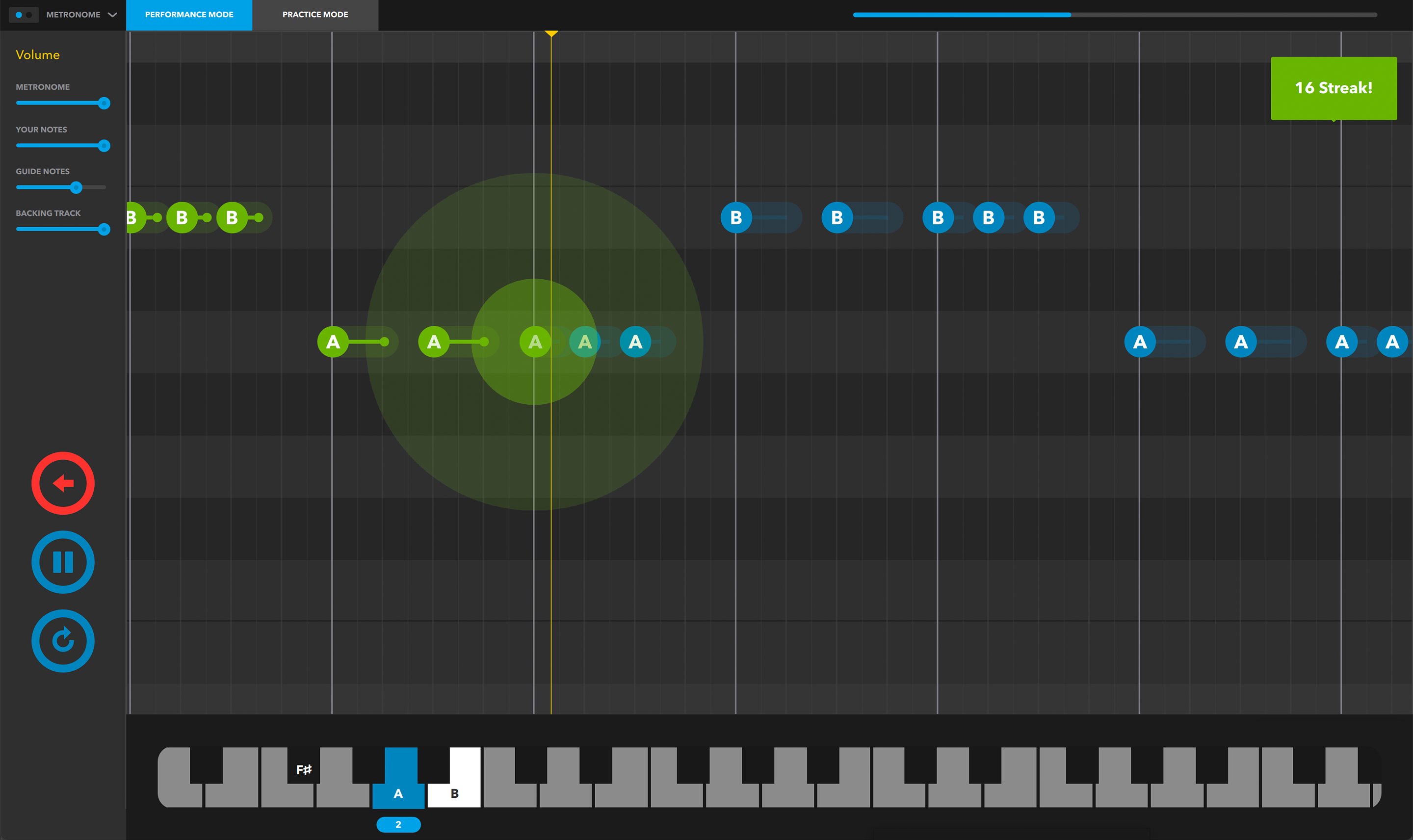 Time to give it a go!
If you mess up, just hit spacebar to restart :)