Melodics™ × Korg
Let's play some pads.
Pad drumming, or cue point drumming, has become an essential tool for DJs, producers, beat makers and musicians — in the studio and on stage.
Melodics™ is an app that adapts to your abilities and musical tastes to help you get better at pad drumming, faster.
Hold up!
Melodics™ won't run on your device, it's an app for Windows and Mac.
Enter your email address and we'll send a link so you can grab it later.
Unlock free lessons with Korg!
---
An free suite of lessons for Korg customers!
Being able to take your ideas from your brain, through your device, and straight into your DAW unlocks a whole new world of creativity in your tracks.
Melodics™ & Korg have teamed up to bring you a FREE suite of lessons to help lift your production game to the next level.
To get started, just download Melodics™, and during setup enter the Korg promo code that was in your Korg Licence Center.
It'll look like:
KORG-XXXXX-XXXXX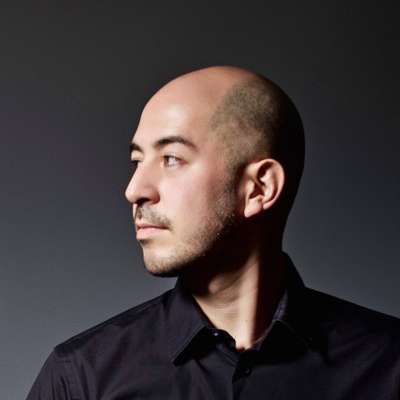 For producers who step sequence or draw in drum programming it helps them work infinitely faster and have a more direct connection between the idea in their brain and the reality coming out of the speakers."

Mark de Clive-Lowe
---
Music education,
but with tracks you actually want to play.
Build fundamentals like like timing, rhythm, song structure.
Over 300 lessons, with more added every week.
Huge artists, great genres, all skill levels – anyone can play.
Practice goals, challenges, continually evolving features.
Join a huge community of musicians and build your skills.
Download and start getting better now
---
Listen to some lessons from our artists:
| | | | | |
| --- | --- | --- | --- | --- |
| Don't Forget | DJ Jazzy Jeff | Grade 4 | Hip hop | preview |
| Oscillating Lucifer | Gaslamp Killer | Grade 4 | Alt Hip hop, Beats | preview |
| Code Ext. | by John Tejada | Grade 9 | Electronic | preview |
| Overtime - B Section - Drums | by Thugli | Grade 4 | Trap | preview |
| 'J.A.M.I.T.' feat. Egyptian Lover - Full | by Nick Hook | Grade 5 | Electro, Hip Hop | preview |
| The Umm | by Mark de Clive-Lowe | Grade 7 | Jazz, Beats, Hip Hop | preview |
| Bliss #1 | by Jeremy Ellis | Grade 6 | Hip Hop | preview |
| Funk Bass - A Section Fills | by Spinscott | Grade 6 | Club | preview |
| From Home to Work and Back - Drums | by Tall Black Guy | Grade 4 | Hip Hop, Downbeat | preview |
| Bang That - Section 1 & 2 | by Live Evil | Grade 5 | Trap, RnB | preview |
| Piano Weapon - Song Form | by Carl Rag | Grade 6 | House | preview |
| The Princess - Full Sequence | by Eskei83 | Grade 6 | Electronic | preview |
| Amore (Beginner) | by OddKidOut | Grade 3 | Beats, Hip Hop | preview |
| Desert Burner | by Buddy Peace | Grade 6 | Hip Hop | preview |
| R!OT - Build 2 | by R!OT | Grade 4 | Electro | preview |
| Soul Shaker (Beginner) | by Beats by J Black | Grade 3 | Hip Hop, Beats | preview |
| Feeling - Play Along | by Decap | Grade 7 | Hip Hop, Future Bass | preview |
---