Level up your finger drumming with the songs you love.
Supercharge your skill and ability on the pads. Play your way up to rhythmical mastery through an active modern song-based learning approach that starts by jamming with, and learning from, legendary grooves - plug in and let's go!
Download
Play for real.
Join the band

Master your pads and virtually jam to the songs and sound of your favorite bands.

Get better, faster, stronger.

Improve your finger drumming skills faster. Use the latest tech and real-time feedback to play inside your favorite songs, not just over the top of them.

Learn from the pros.

Boost your skills and confidence using the world's highest quality catalog of songs and lessons - designed by our pro musicians to match your taste and experience level.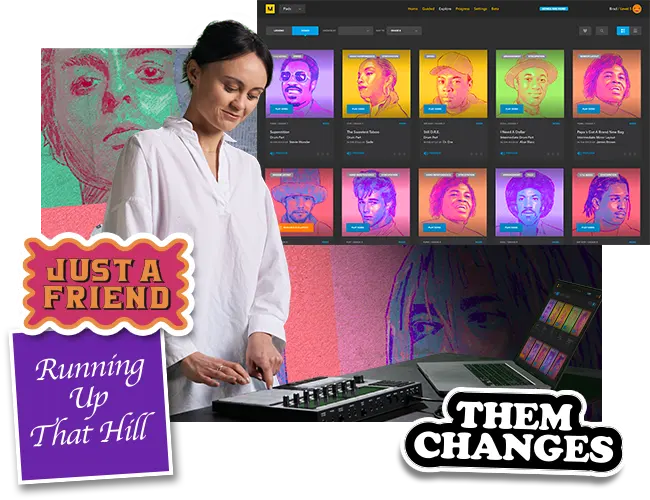 Find your groove.
Songs you love, that you can play straight away.
No more dull theory. Play to learn by getting inside the songs, with pitch-perfect covers and step-by-step breakdowns that play to your skill level.
Let's play.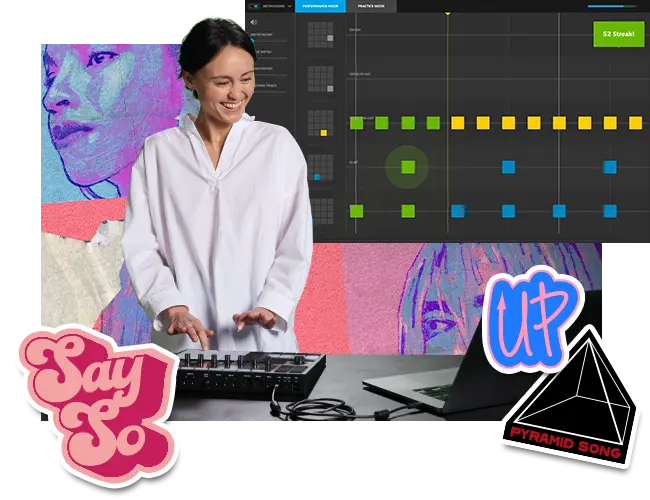 Get better, faster, stronger.
A personal music tutor right there with you 24/7. Melodics lets you know how you're performing as you're playing. Early? Late? Perfect! Track your progress over time to build your skills.
Learn how it works
What's your flavor?
Explore the sounds and styles you could add to your repertoire. Preview the range of lessons available on our Spotify playlist.
Join over 600,000 other musicians leveling up with Melodics
To me Melodics is just very intuitive. I could do it on the first try, and I really like the easiness of the learning style.

Guan Wang, New Zealand

I like the little variances between how you can play beginner or advanced versions. But it always felt like you were playing the real song.

Cesar Acosta, Mexico

It allows people to understand how to put a song together. With Melodics it's my curriculum, my preference, my style.

Luke Mitchells, New Zealand
Plug in and play with the world's best MIDI controllers.

Never miss a beat.
Melodics takes the pain out of traditionally confusing concepts and simplifies them for you.
As you play, you get instant feedback on your timing and accuracy - Early? Late? Perfect!
Slow a lesson down when things get tricky. Loop the parts you're struggling with, and when you're feeling confident, slowly increase the tempo again.
No crusty old lessons. No boring repetition. Practice goals, streaks, rewards and challenges - Melodics is practice you will actually want to do!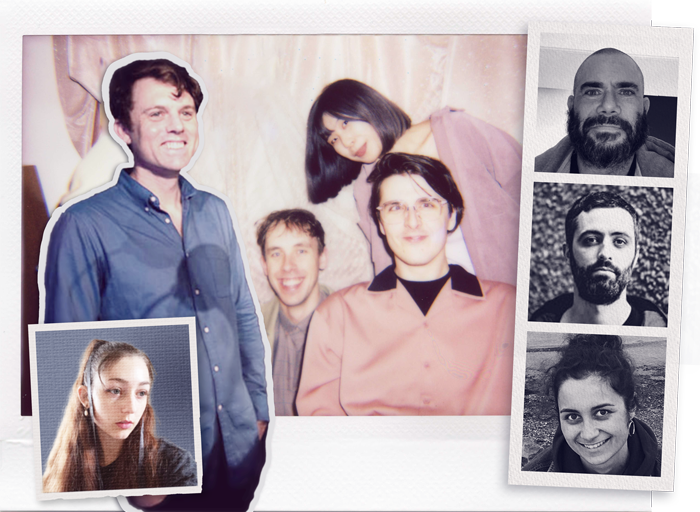 Behind the music
Every track in Songs is handpicked to immerse you in the music, elevate your learning, and expand your musical horizons.
Our pro musicians create pitch-perfect covers of songs you love, helping you learn how they come together by playing them step by step, turning your practice into real progress.
Level up any MIDI capable keyboard.
Melodics provides plug-and-play support for the most popular MIDI pads on the planet, including MIDI keyboards and drum kits - with custom remapping for everything else.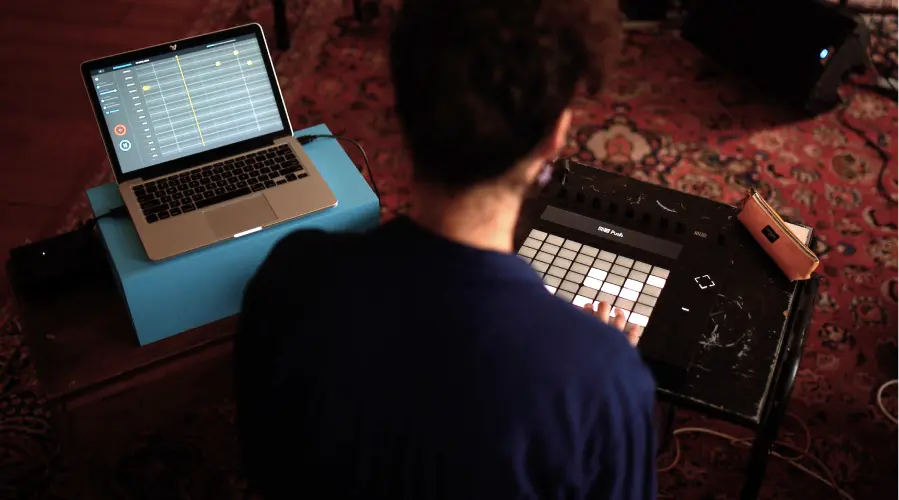 Here's How To Get Started
Simply download the app, get access to 20 free lessons (per instrument) for 5 performance minutes a day.

2

Plug in & Play.

Compatible with most MIDI devices.

3

Get results in just 5 mins.

Start building your rhythm, positioning, and muscle memory immediately.
FAQs
You can pay within the app with a Visa or Mastercard credit / debit card, or via PayPal.

If you find that you aren't making the progress you'd like and Melodics isn't for you, you can pause or cancel your subscription at any time within the app. Or if you're paying via PayPal, you can cancel your subscription from within your PayPal account. You'll still have full access to everything until the end of your payment period, and you can continue to play all the free lessons after your subscription has ended. Your progress won't be lost!

You can use your computer keyboard, but it doesn't cover a full range of keys and you won't be able to complete many lessons, but it's enough to give you an idea of how awesome Melodics is.