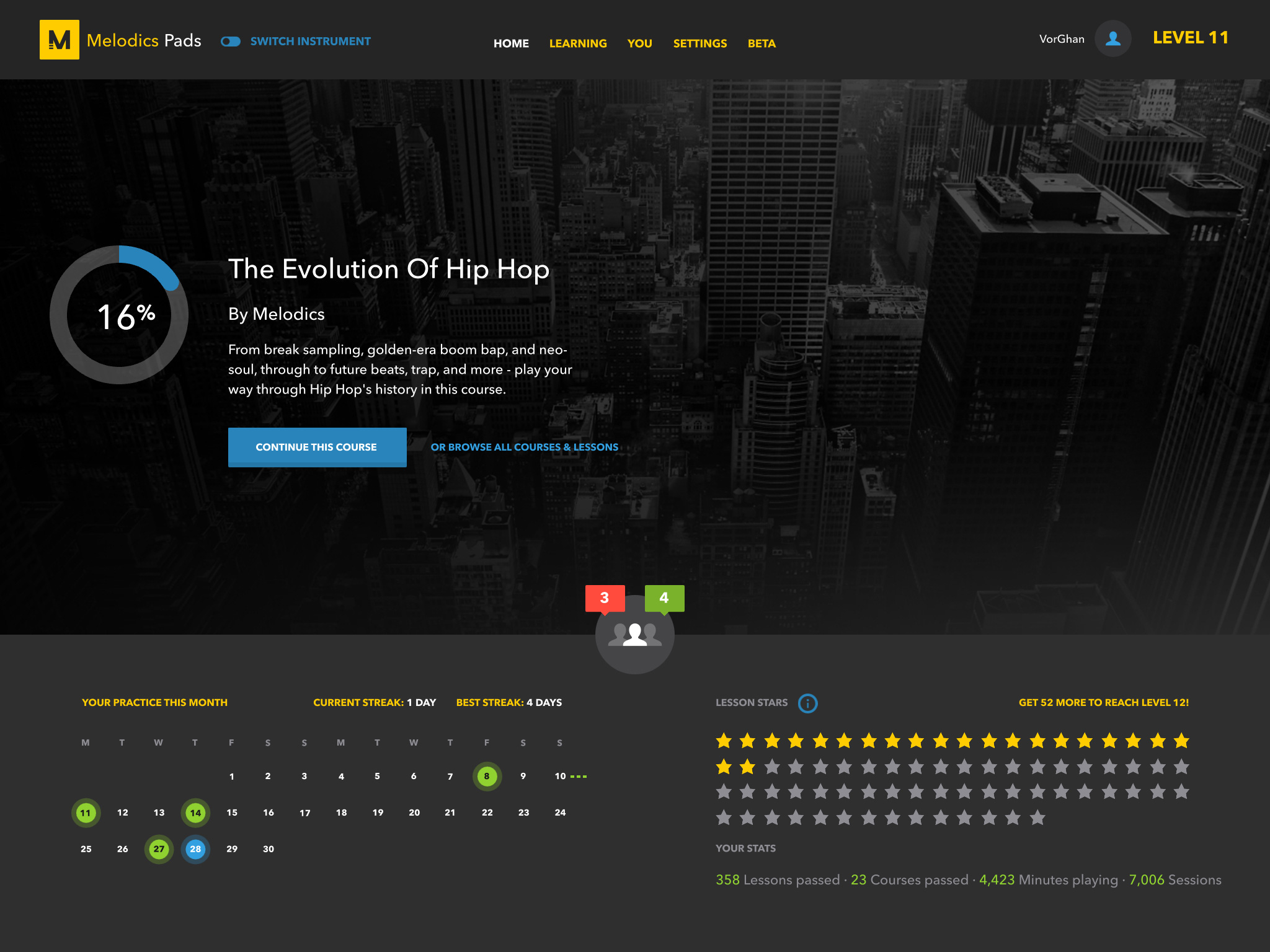 Melodics is a desktop app that helps you learn to play your instrument with confidence.
The best way to build your skills is through practice, and the hardest part of practice is sticking with it.
Melodics makes practice FUN, relevant and effective. Level up your skills with music you love, and use the tools that put YOU in charge.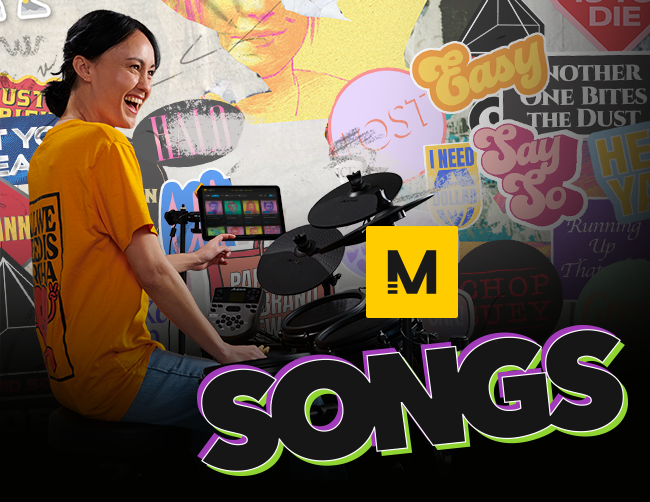 Play to learn. Play for real.
Popular Songs. Out now for Melodics.
Supercharge your music skills with Songs, an exciting new catalog of lessons for Melodics. Our active, modern approach to learning puts you inside songs from your favourite artists, breaking down the songs to build up your skills. Just plug in and go!
Learn More
Why musicians love learning with Melodics™.
A huge variety of great sounding lessons.

Relevant music from modern genres and styles.

See progress, and where you need to improve.

Make your practice time FUN, and easy to stick with.
See why musicians worldwide love learning with Melodics™
---
Join 1,000,000 musicians building their practice habits with Melodics™.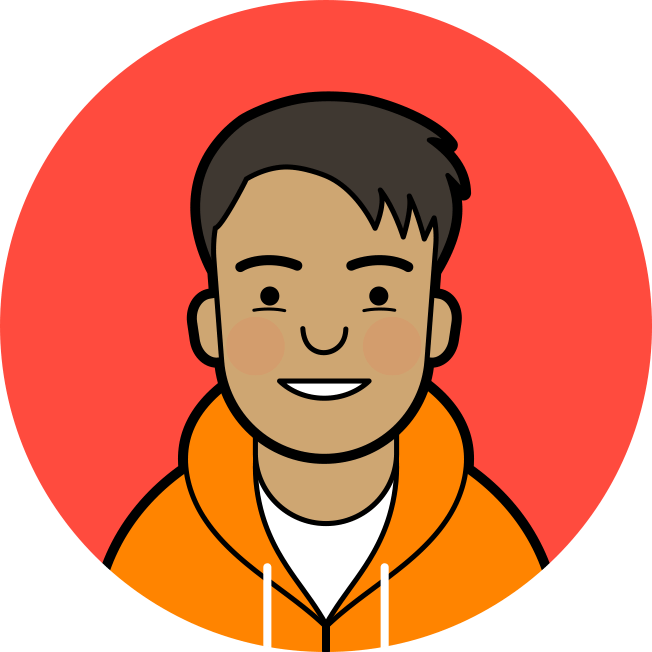 Melodics™ helped me so much with my fingerwork, get better at arranging songs, and get a real good feeling for how to go about stuff." – Steve, Melodics™ subscriber.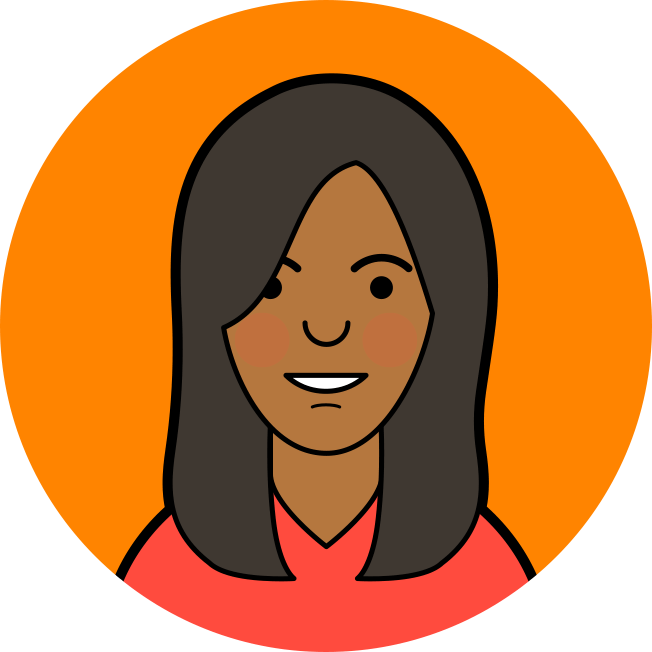 I signed up for Melodics™, and now I've been learning keys and drums. The streaks have helped me stay disciplined in my practicing, and I feel like it won't be long before I can fill in on drums or keys at my church." – Kelly, Melodics™ subscriber.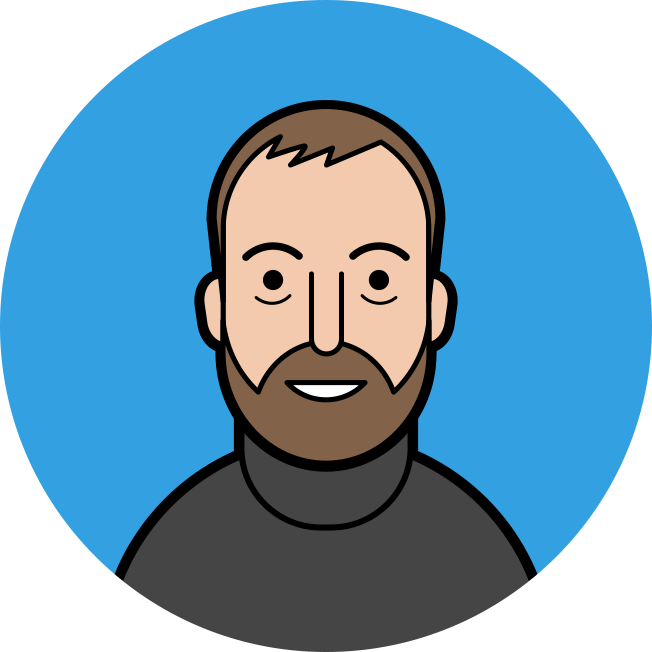 love you guys and gals, thanks for making this app. Having a blast playing and improving daily – So proud of the progress I already made starting from nothing 7 months ago." – Cyrille, Melodics™ subscriber.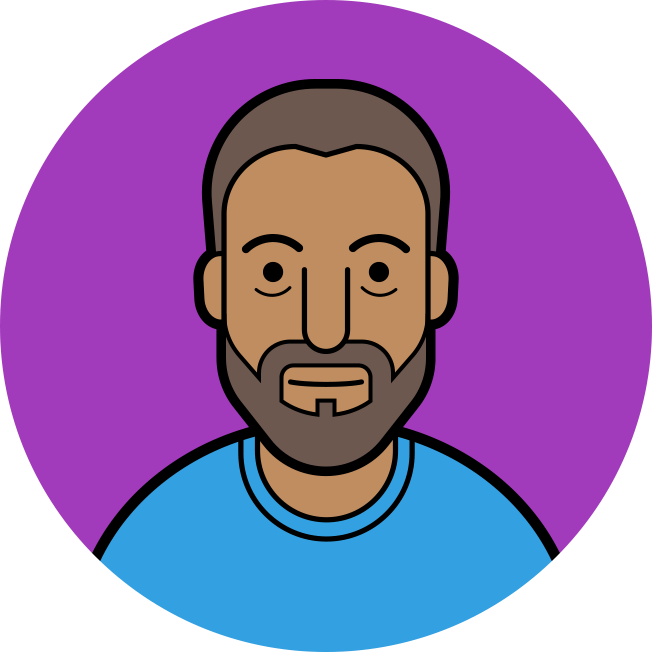 There is something so great about it – I never thought I would look forward to practicing an instrument this much. And I love how I can see myself progressing, even after a few days. No regrets subscribing." – Efrain, Melodics™ subscriber.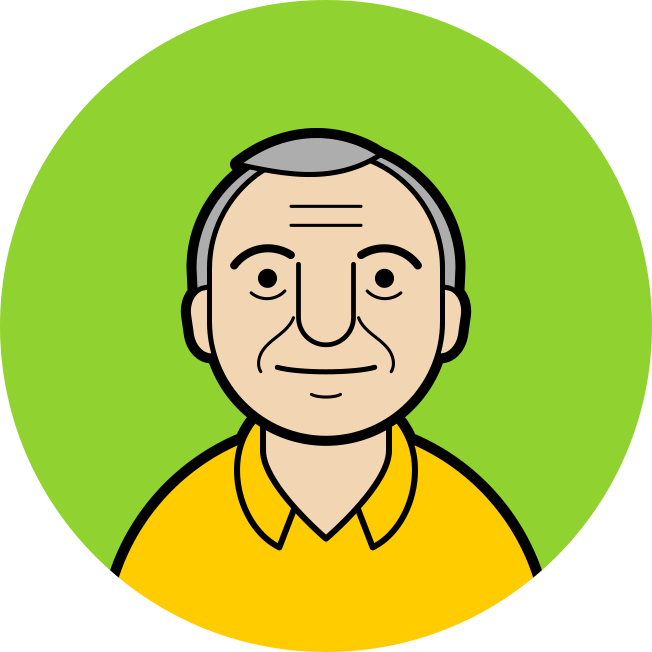 I have to congratulate you Sam, for this simple intuitive program, which teaches really well. Thanks!" – Fabio, Melodics™ subscriber.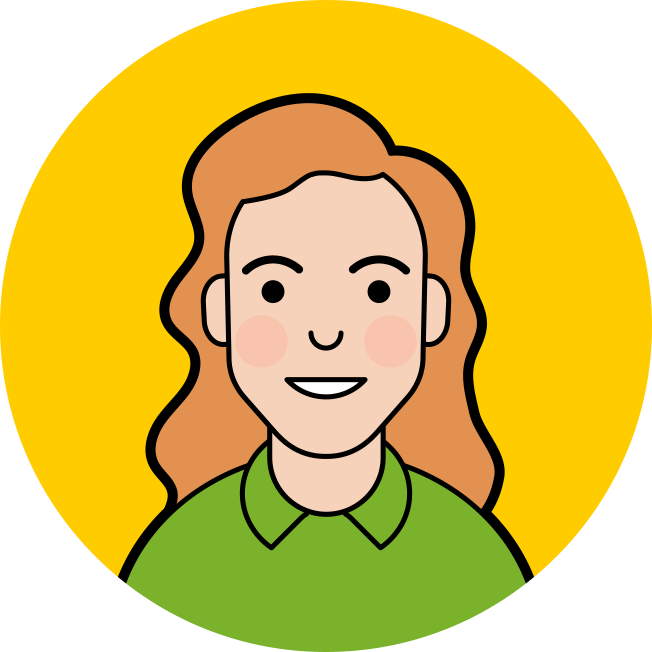 I am having a ball with your program. It is brilliant. Very very challenging but loving it." – Sonya, Melodics™ subscriber.
---
What kind of musician are you?
Melodics™ helps musicians of all kinds with different goals. Which of these sound like you?
I love playing in my spare time. I'm keen to get more confidence to play with friends, or maybe join a band.
Melodics will help you:
Get confident with the fundamentals of playing your instrument.
Be able to play in time, across lots of genres and styles.
Make the most of your practice time with structured learning, instant feedback, and ongoing encouragement.
I want to build my live show, make and play my own original tracks.
Melodics will help you:
Build your rhythm, timing, and syncopation skills for playing live.
Get insight into structuring your tracks.
Have the confidence to deliver a flawless live set.
My music is too robotic. If I can upskill, I'll be making music I'm really proud of.
Melodics will help you:
Bring the music in your head to life.
Understand how rhythms and techniques work across modern genres.
Build the skills to get away from drawing your tracks, and start playing them.
Partners with the biggest names in the music industry.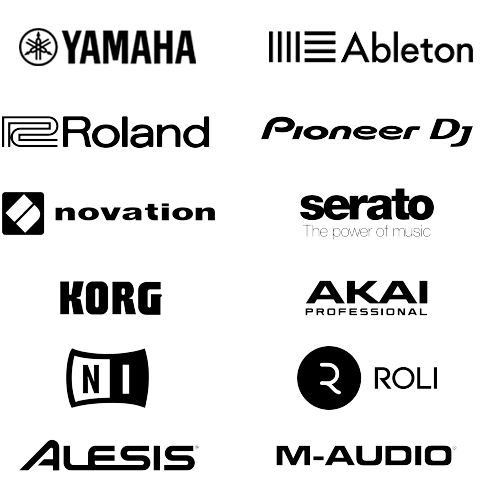 Melodics™ is the official education partner for these great brands, and many more.
---
Ready to play great music? Here's your plan.
Simply download the FREE app. Access 60 free lessons straight away.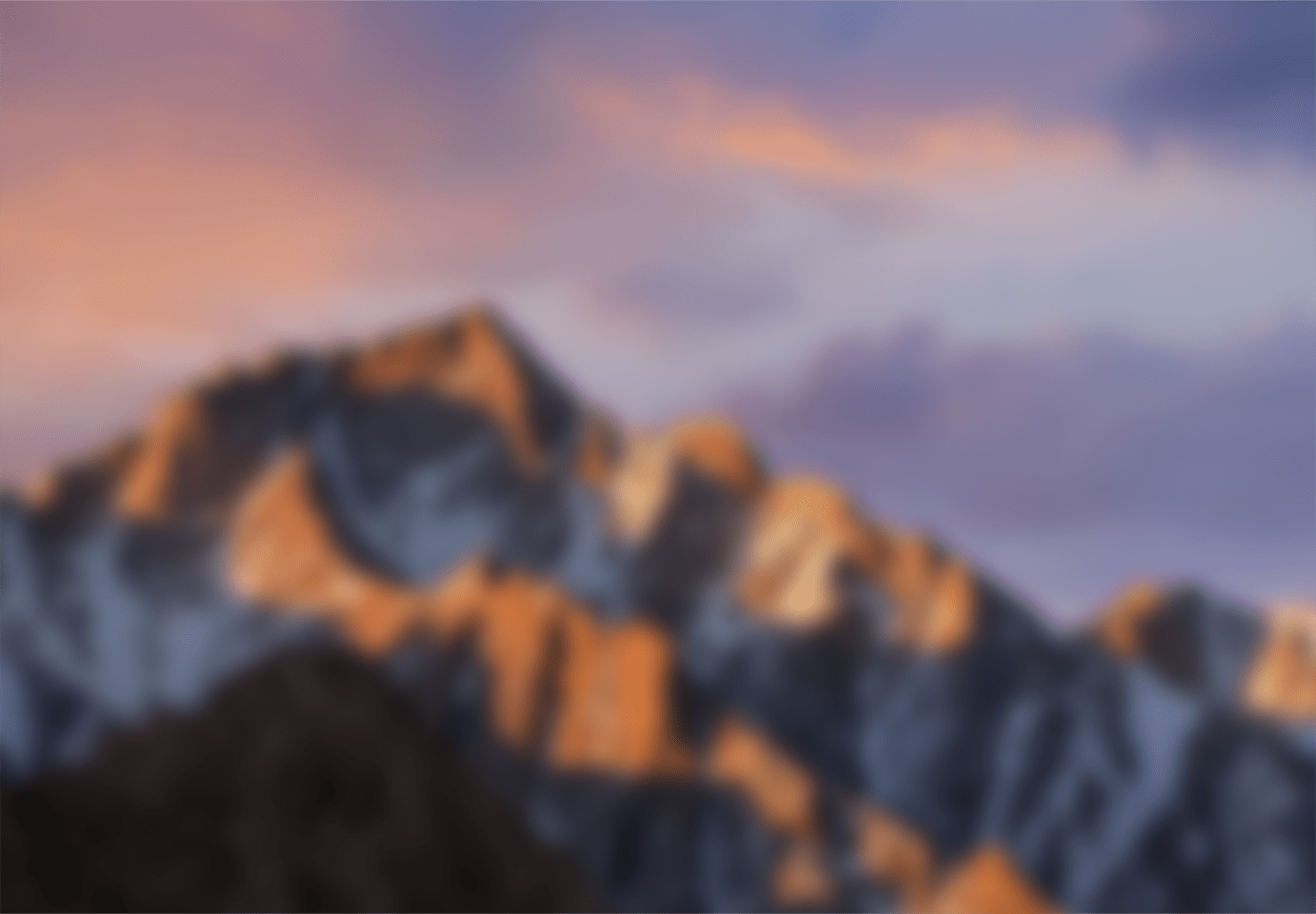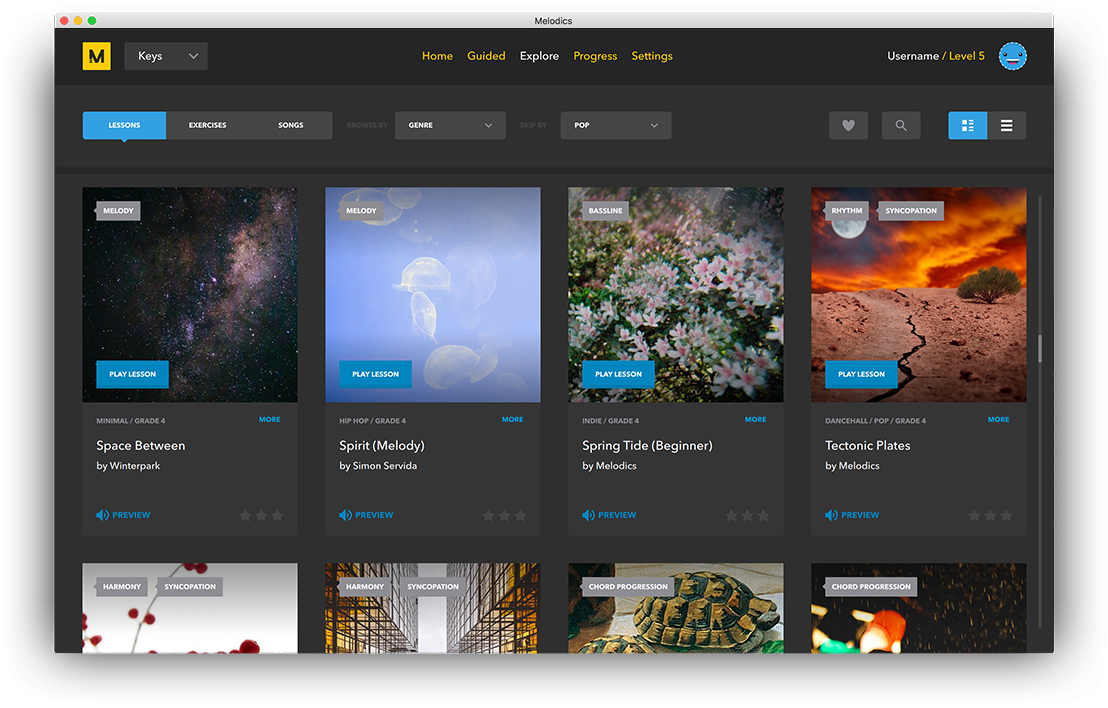 2.

Plug in and Play.

Compatible with most MIDI devices. Try your first lesson.
3.

Get results in just 5 minutes.

You'll get something from your first 5 minutes. Take it straight to your next track or performance.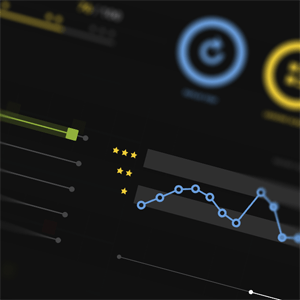 Any MIDI capable keyboard, pad controller, or drum kit.
Plug and play support for the most popular devices on the planet. Custom remapping for everything else.
Available on macOS, Windows, and iPad.