It's what you practice.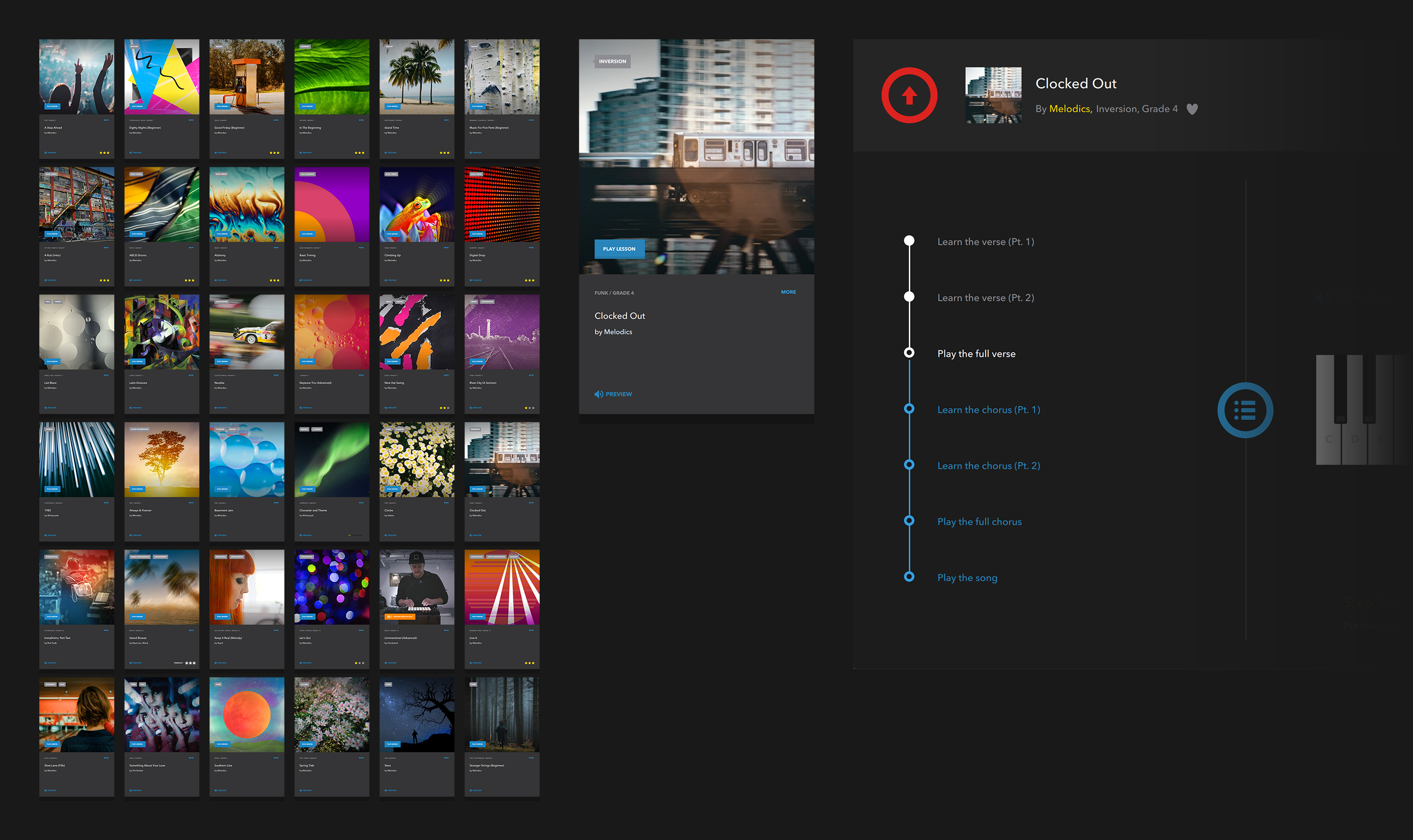 Lessons
There are thousands of lessons in Melodics™, covering all skill levels, tastes, and genres (good ones – no nursery rhymes here). Each lesson is broken into steps, taking you through slowly to introduce concepts & techniques as you need them.
Courses
Courses group lessons around a concept, technique, or theme – building your skills & confidence as you progress through them.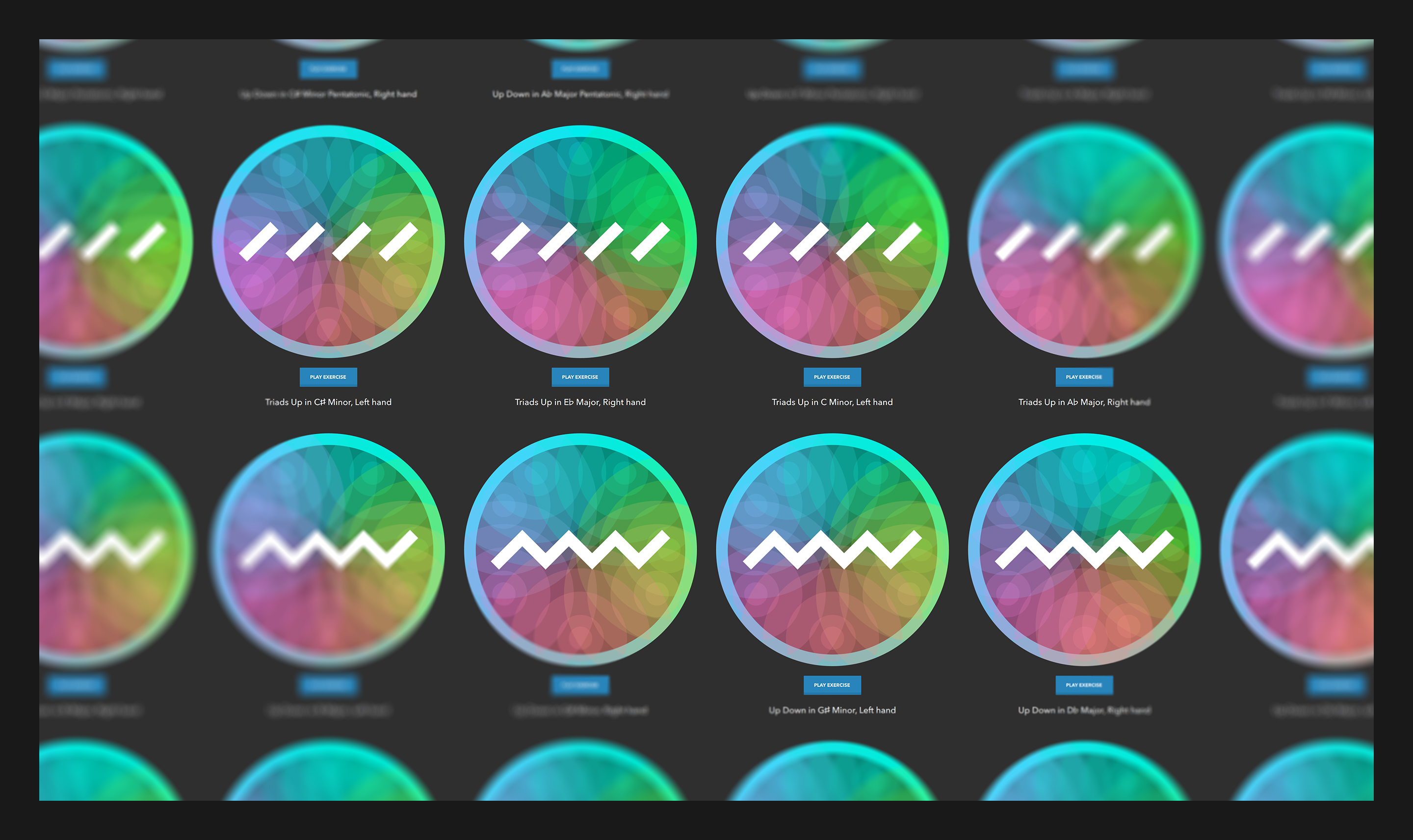 Exercises
Exercises for Keys are repeatable drills that focus on developing muscle memory and introducing musical patterns, such as scales and intervals.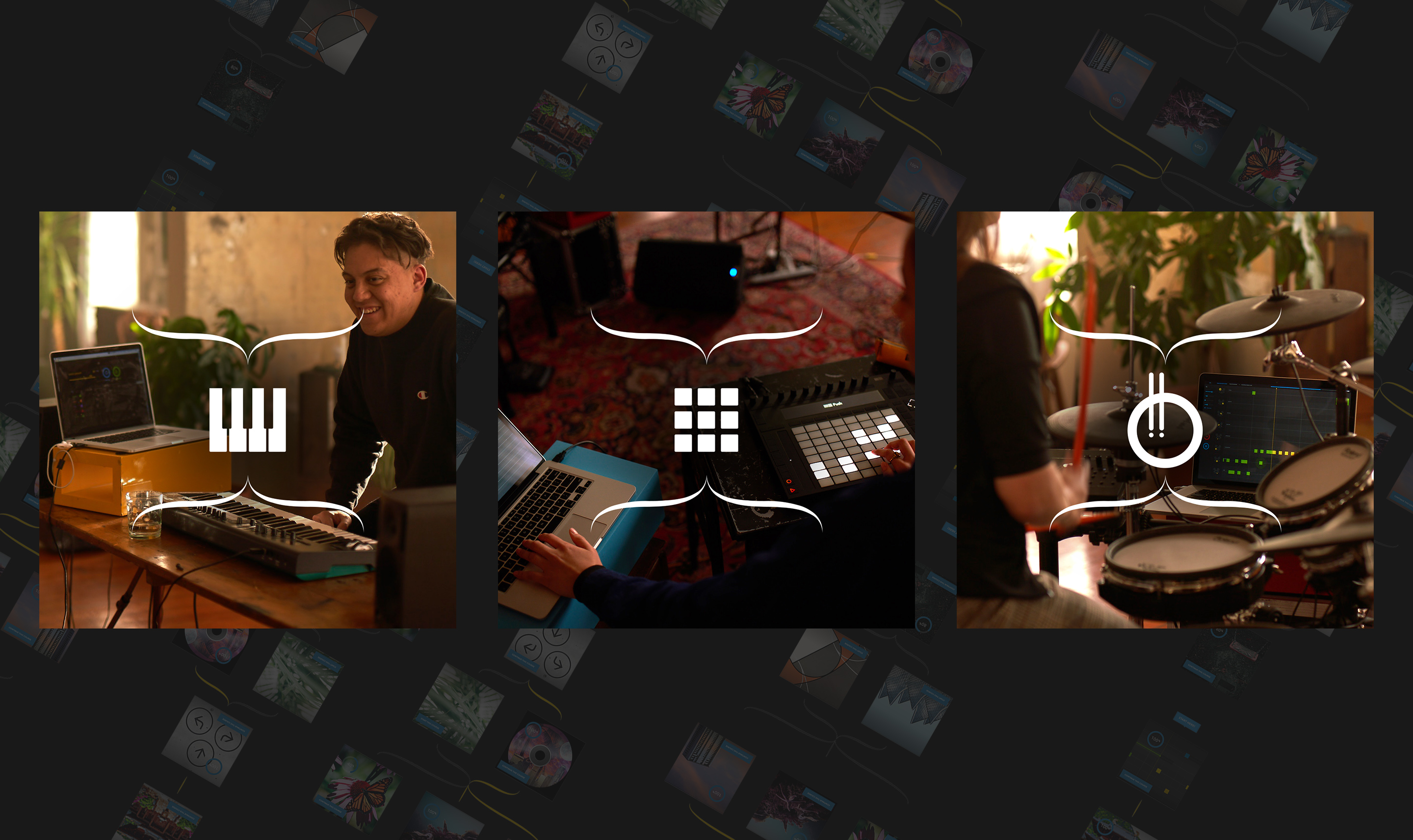 The Guided Path
Each instrument (Keys, Pads, and Electronic Drums) has a Guided Path for you to follow. Starting with the fundamentals of your instrument, the Paths give you a structured way to move your learning forward, and build the practice habits that will help you succeed.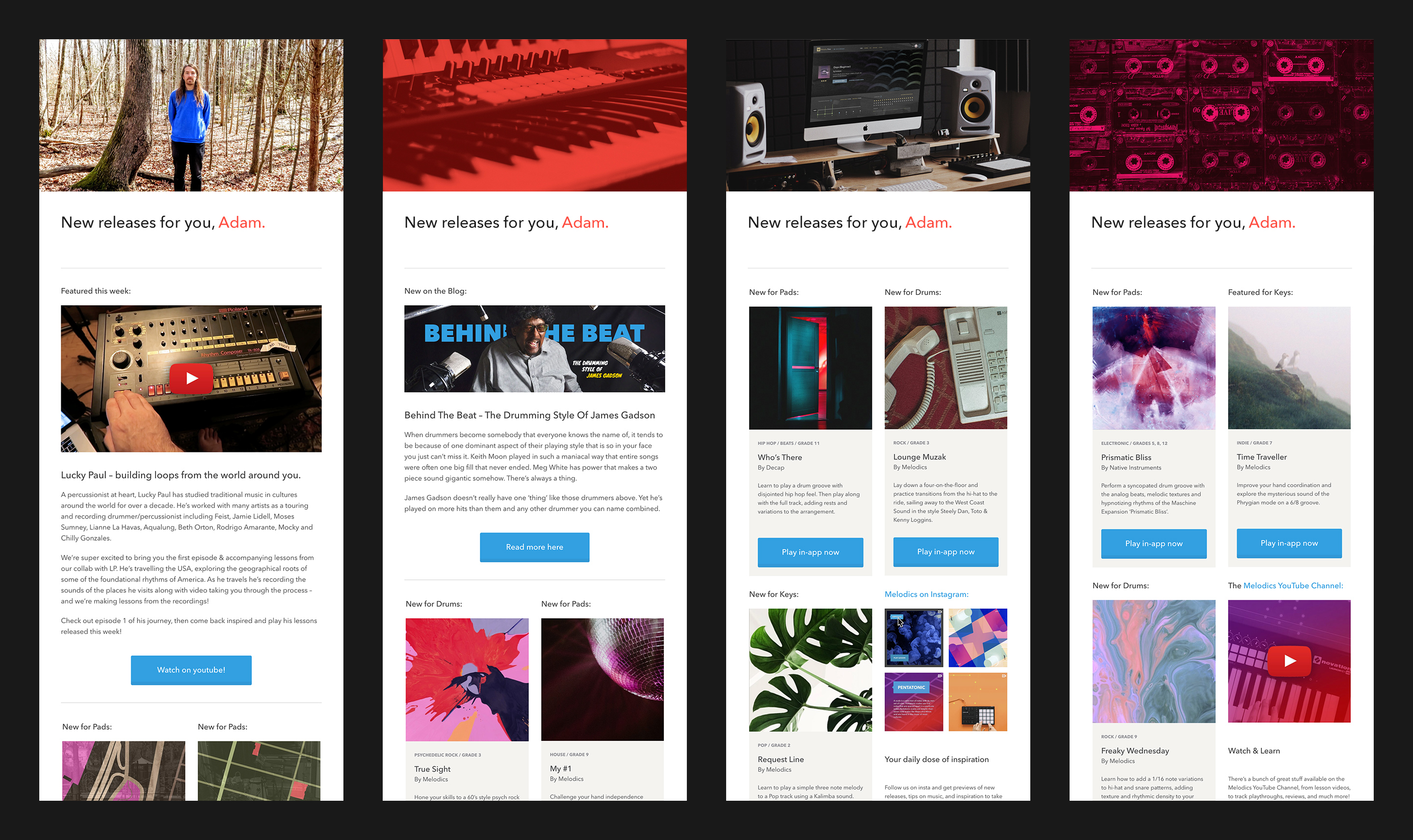 New releases
Melodics™ releases new lessons every week, so there's always something fresh to learn with. There's also interviews, videos, tips for better practice – all sorts of content to keep you engaged with music and your instrument.
It's how you practice.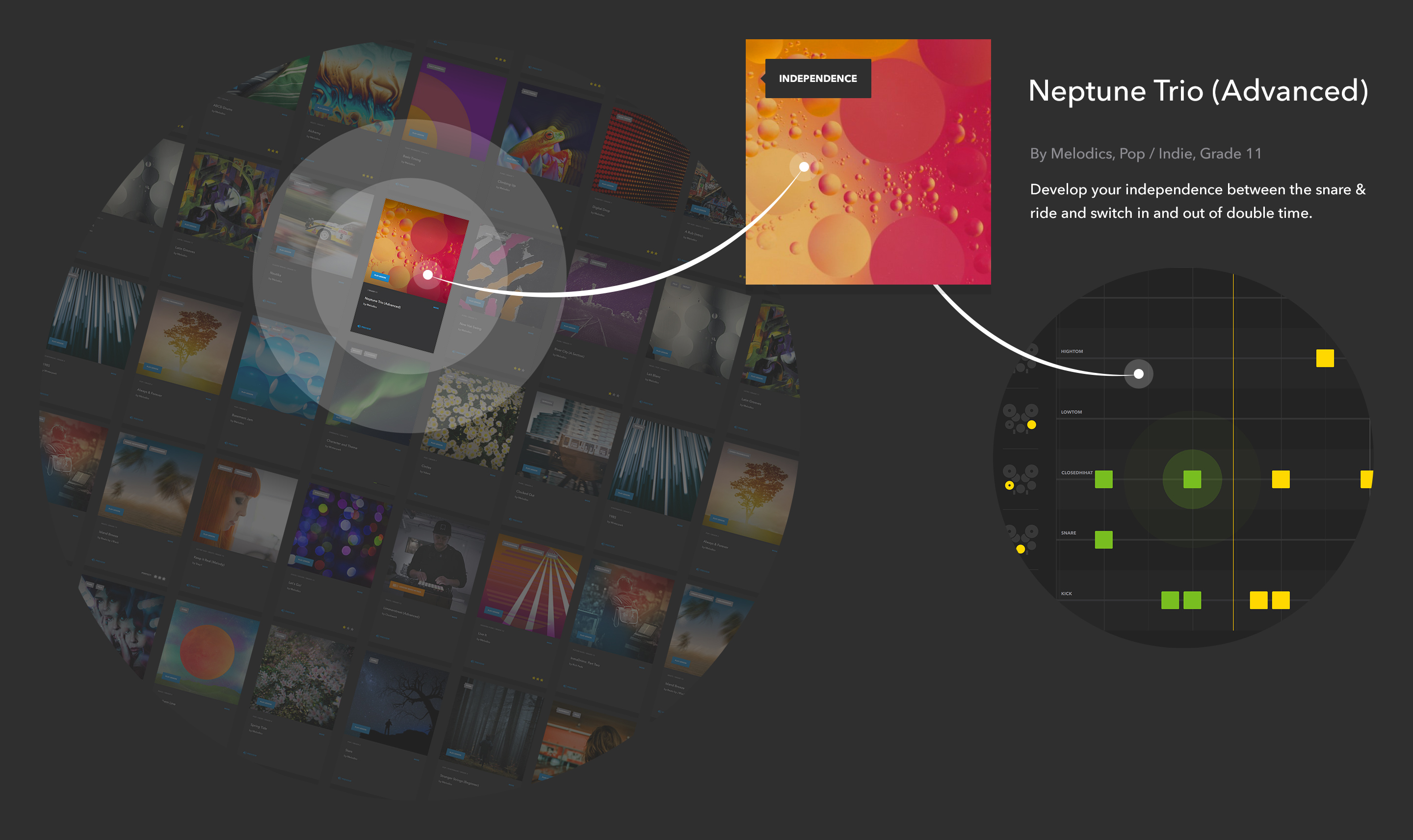 Deliberate Practice
Deliberate Practice is a process of breaking things down, focusing in on discrete parts, evaluating your progress, and building repeatable practice habits. Deliberate Practice is at the core of Melodics™ – read more about our approach here.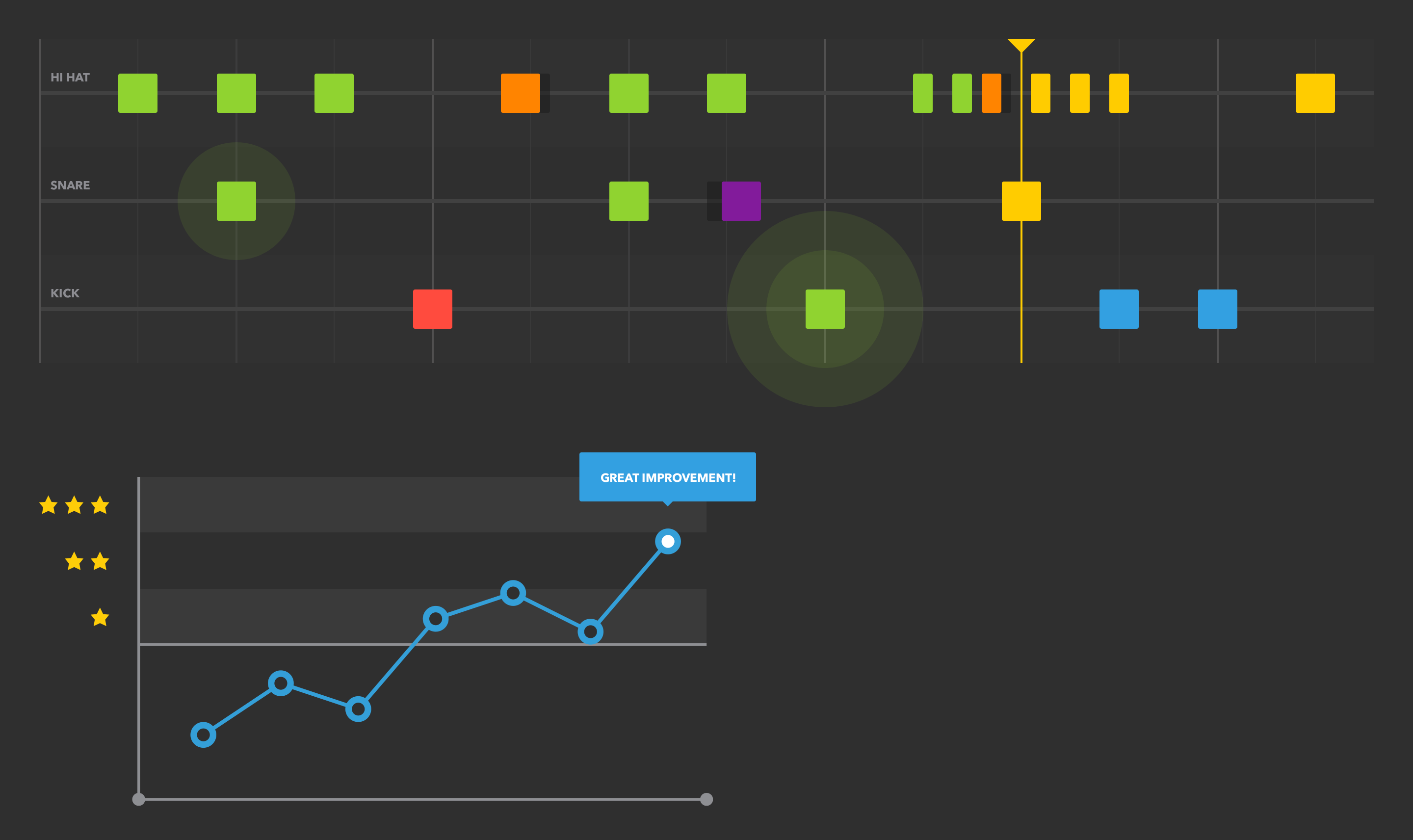 Instant Feedback
As you play, your accuracy is shown in real time, and if your instrument has light-up Pads or Keys it's displayed there as well. After each performance you'll get a breakdown of how you did, and how you're improving with each attempt.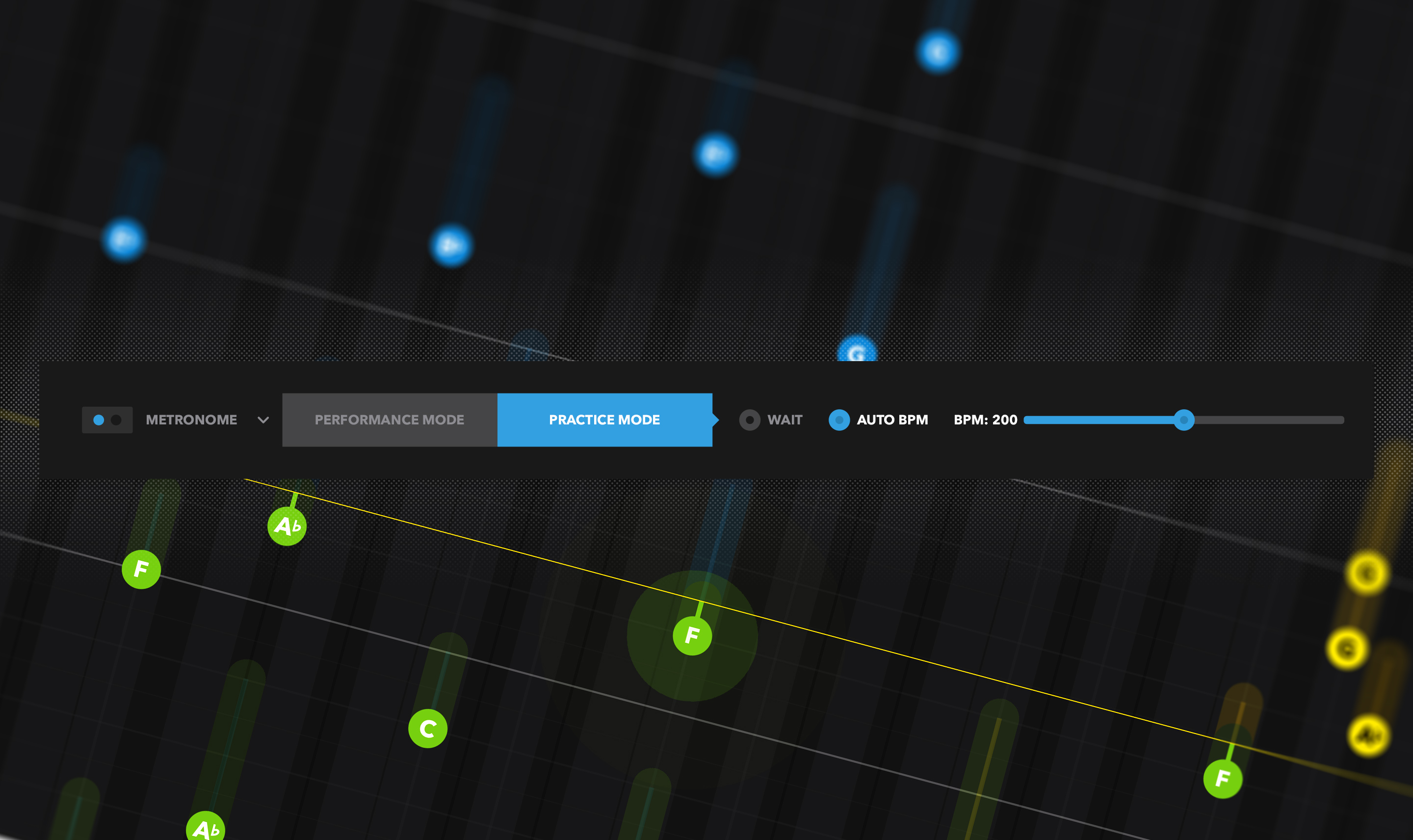 Practice Mode
Practice Mode is a powerful tool that lets you loop up a tricky part of any lesson, slow it right down, and get to grips with it until you can't get it wrong! 'Auto-BPM' can increase the speed incrementally as you improve, and 'Wait' will pause the playback until you get it correct.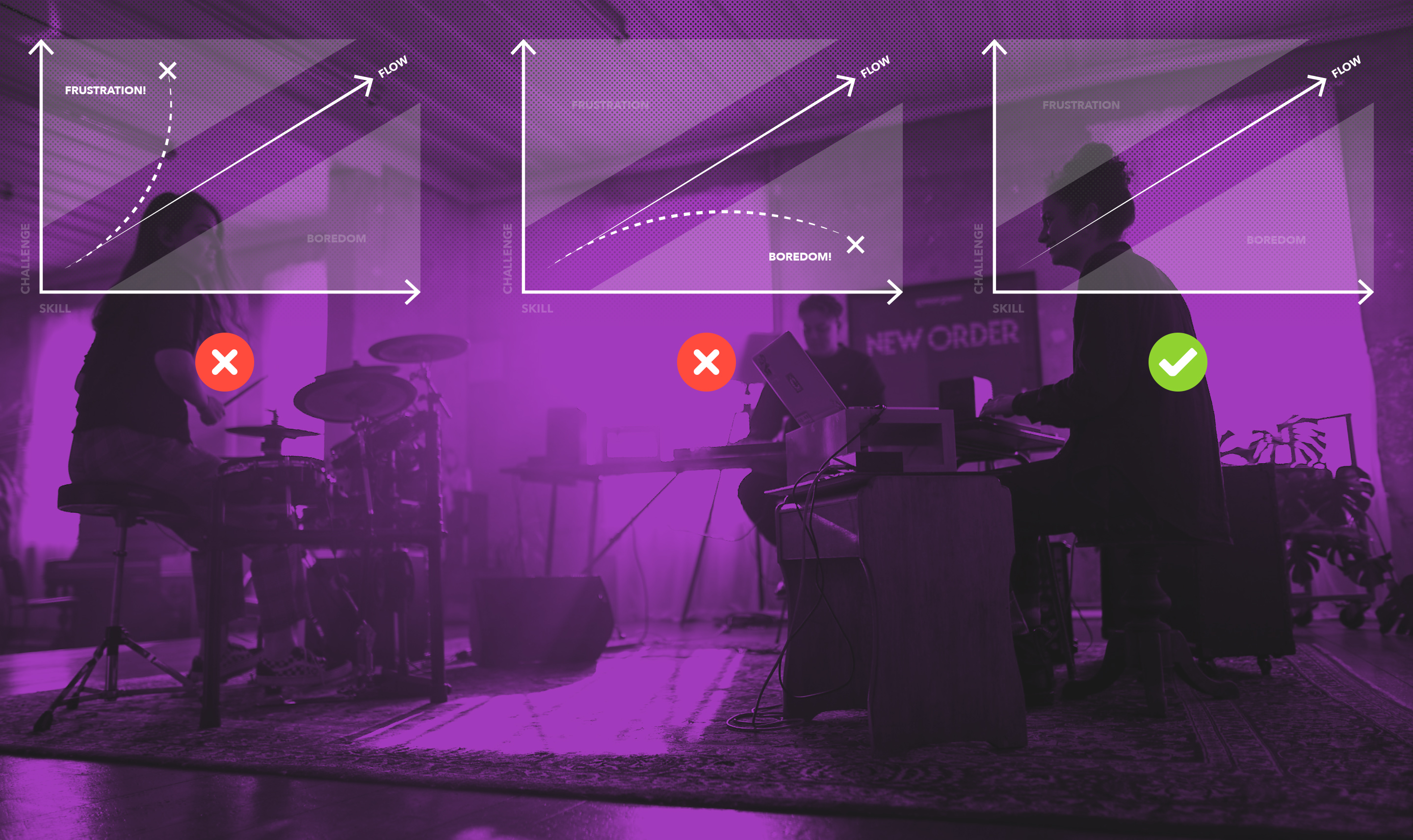 Flow
"Flow" is when your current skills are matched with the right level of challenge. Too hard and you'll become discouraged, too easy and you'll get bored. Melodics™ keeps you at the learning edge of your abilities, in the flow state, and ramps up the challenge as you get more confident on your instrument.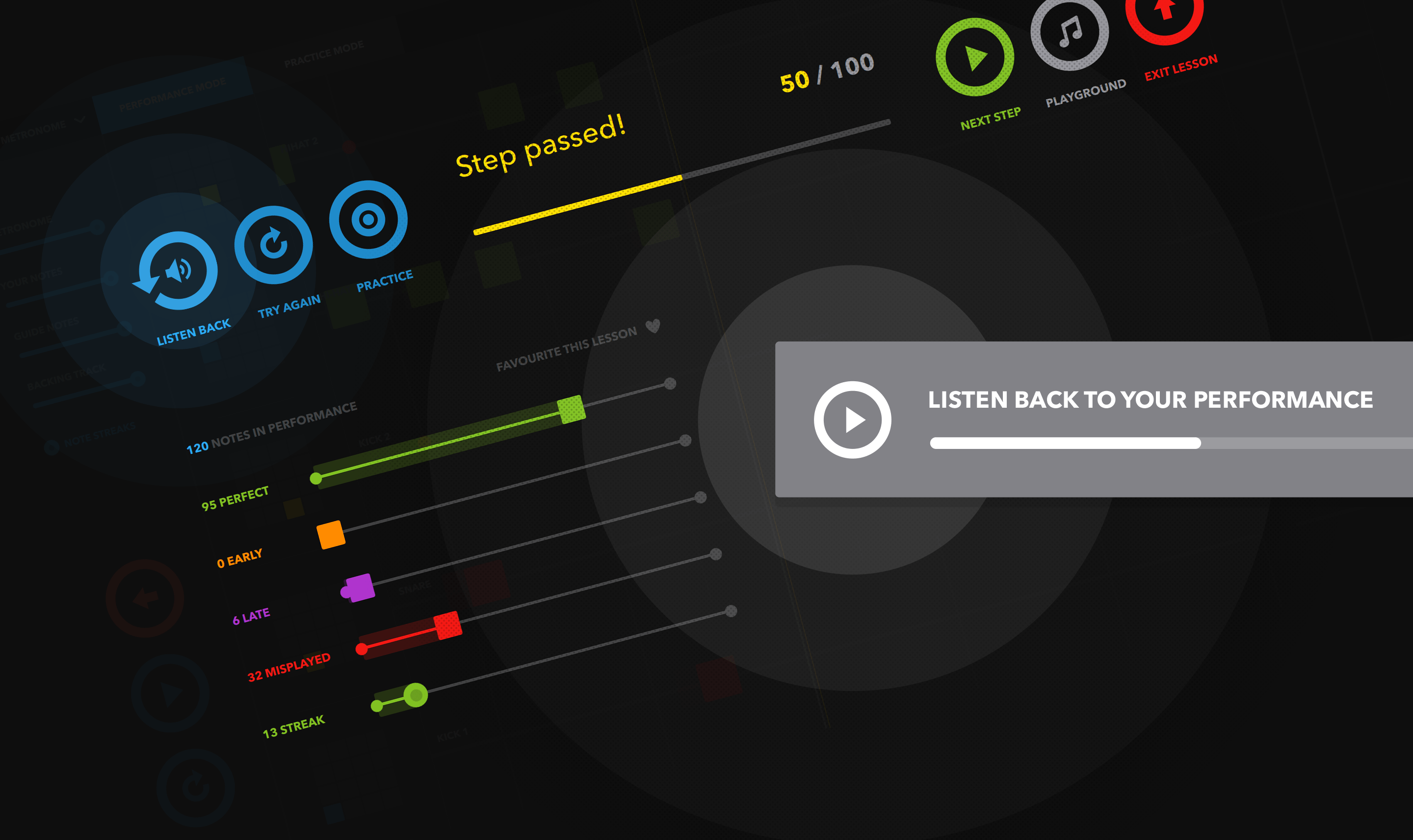 Review & Repeat
Sit back, listen, and watch your last performance to review how you played – is there anything you notice as a listener that you may have missed while playing? Find the tricky parts to improve and easily loop them up and slow it down in Practice Mode.
It's when (and how much) you practice.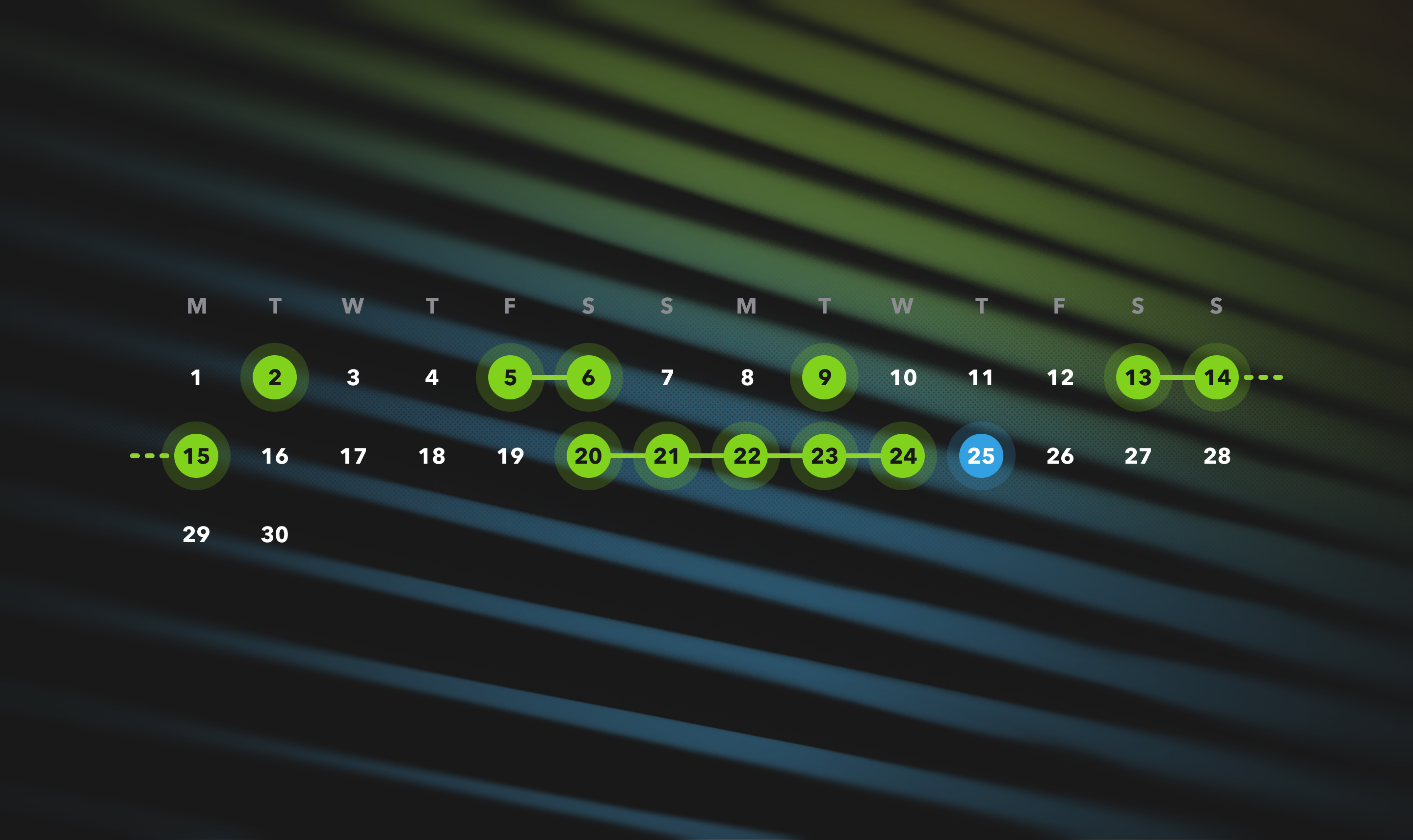 Daily Goal
Research shows that shorter, more regular practice sessions are more effective than longer – but less regular – ones. We set you a goal of 5 minutes to hit every day. It doesn't sound like much, but if it's deliberate and focused you'll be surprised at how fast you progress.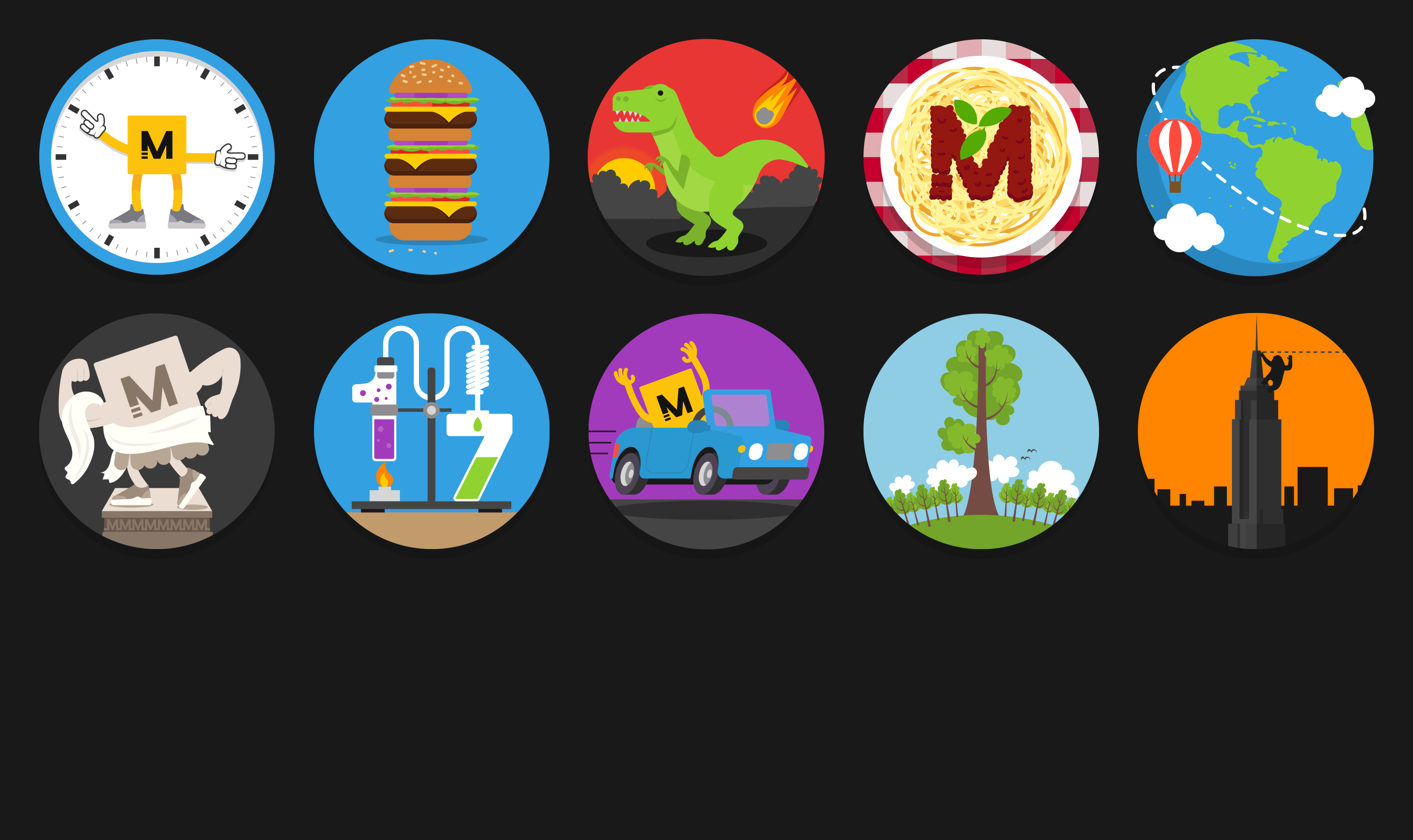 Streaks
When you start hitting your goal every day consistently, you'll start streaking! You'll hit your first streak after 3 days, then 5, 7, and 10… how long can you keep it up for? How long do they keep going? It'll take you years to find out – and many Melodics musicians have!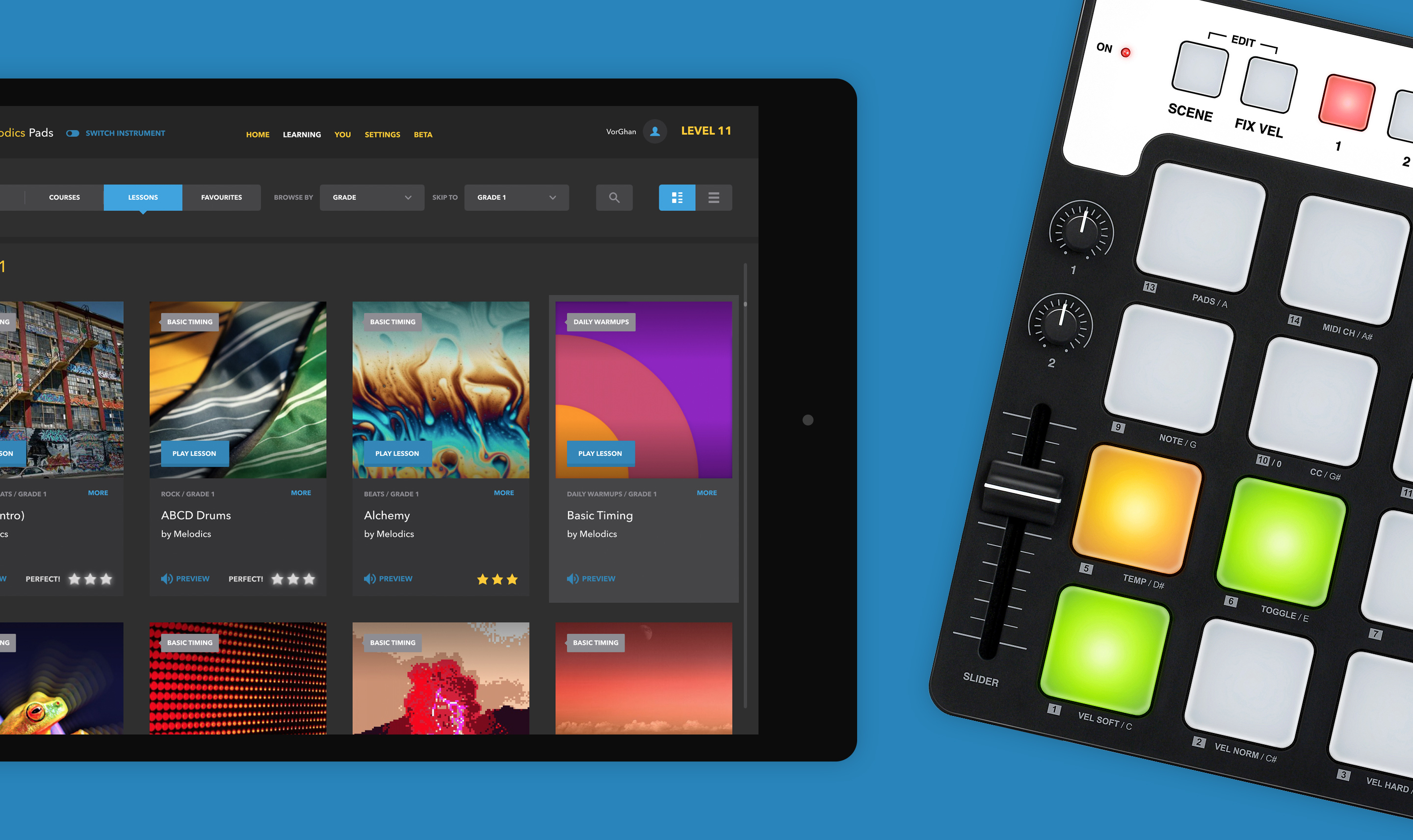 iPad App
Melodics subscribers have exclusive early access to Melodics for iPad. Get away from your desk – grab your instrument, connect via USB cable or Bluetooth, and you're ready to practice whenever and wherever inspiration strikes.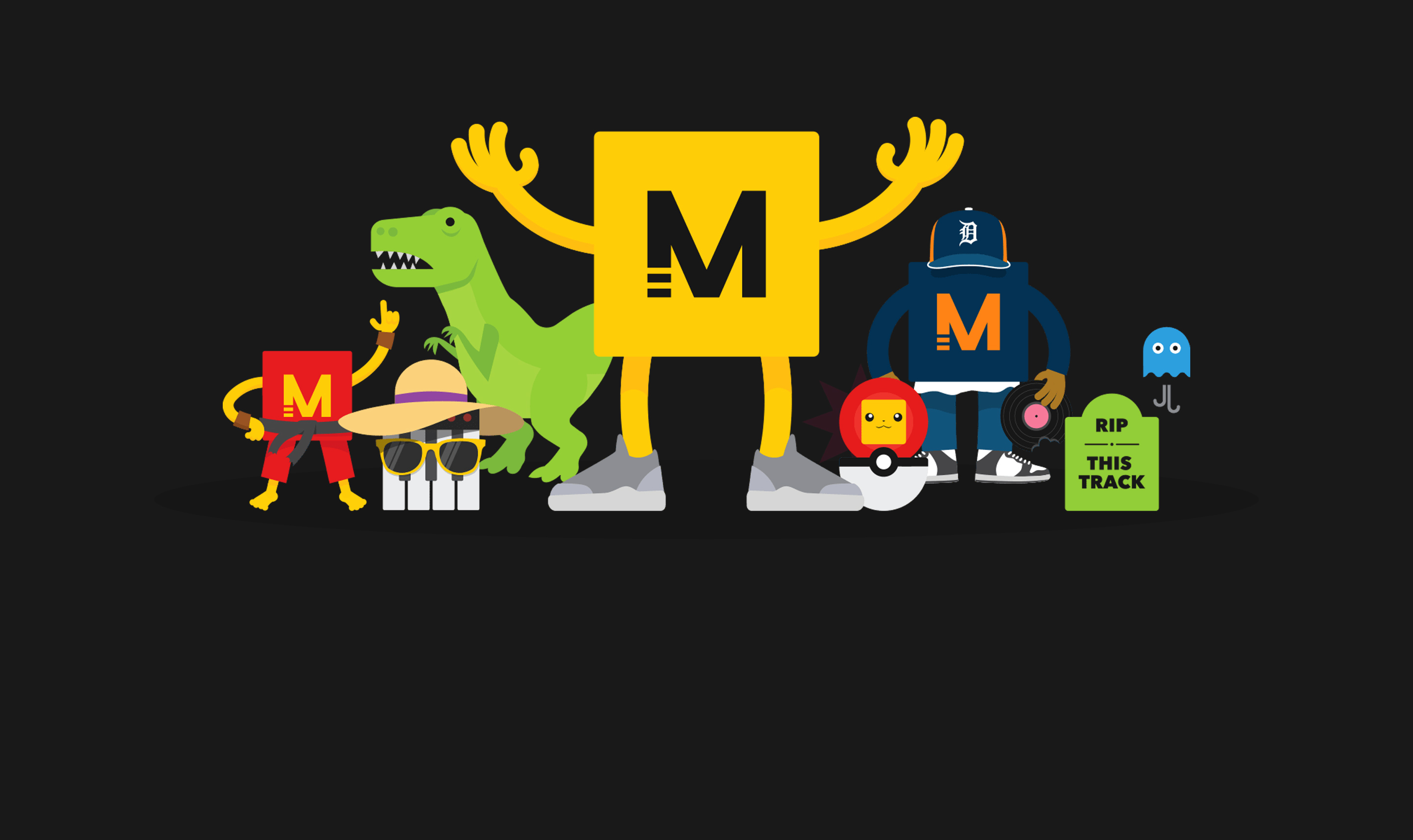 Sticking with it
With anything you want to improve at, the key to sticking with it is having fun. Melodics is easy to set up, super user-friendly, and full of fun, gamified elements to help you stick with it, build great practice habits, and make solid progress with your instrument.