Play with spontaneity
Complete your ultimate practice workspace so you can spend less time setting-up, and more time doing what you love! Get all the features and functionality of the Melodics™ app – with the plug and play compatibility of iPad.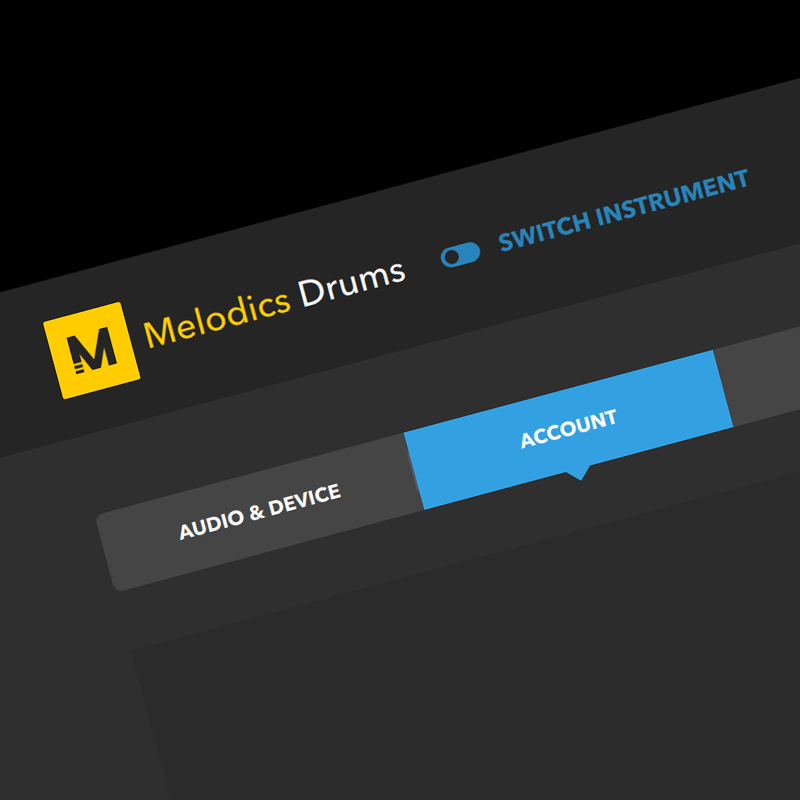 Got your account?
Use your existing Melodics account credentials to log in to the iPad app.
Get a Melodics™ account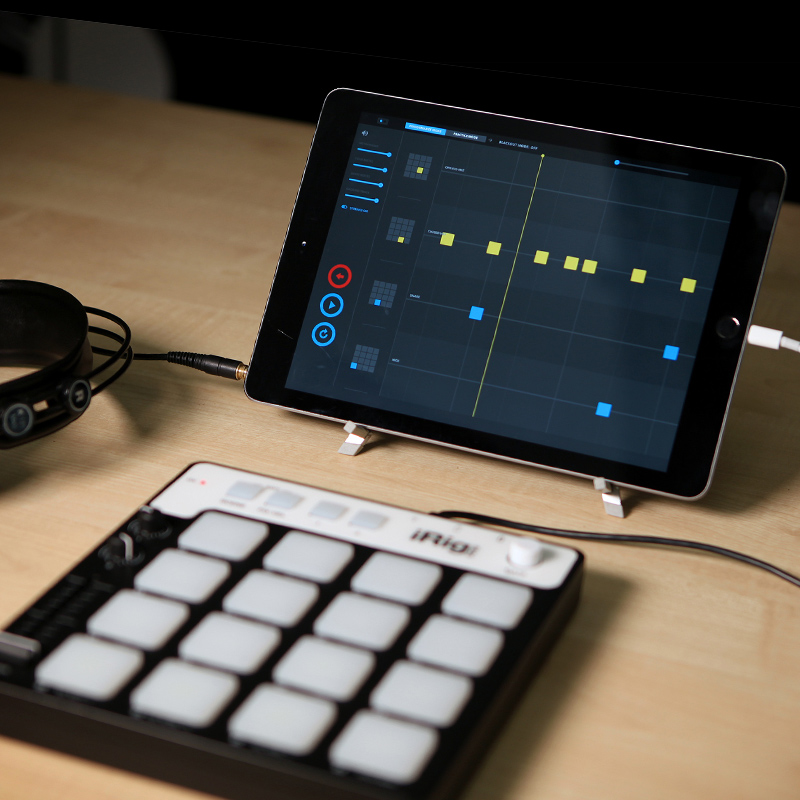 Ready to play?
Melodics for iPad has all the latest features, lessons, courses, exercises you would find on your Windows and macOS app version.
---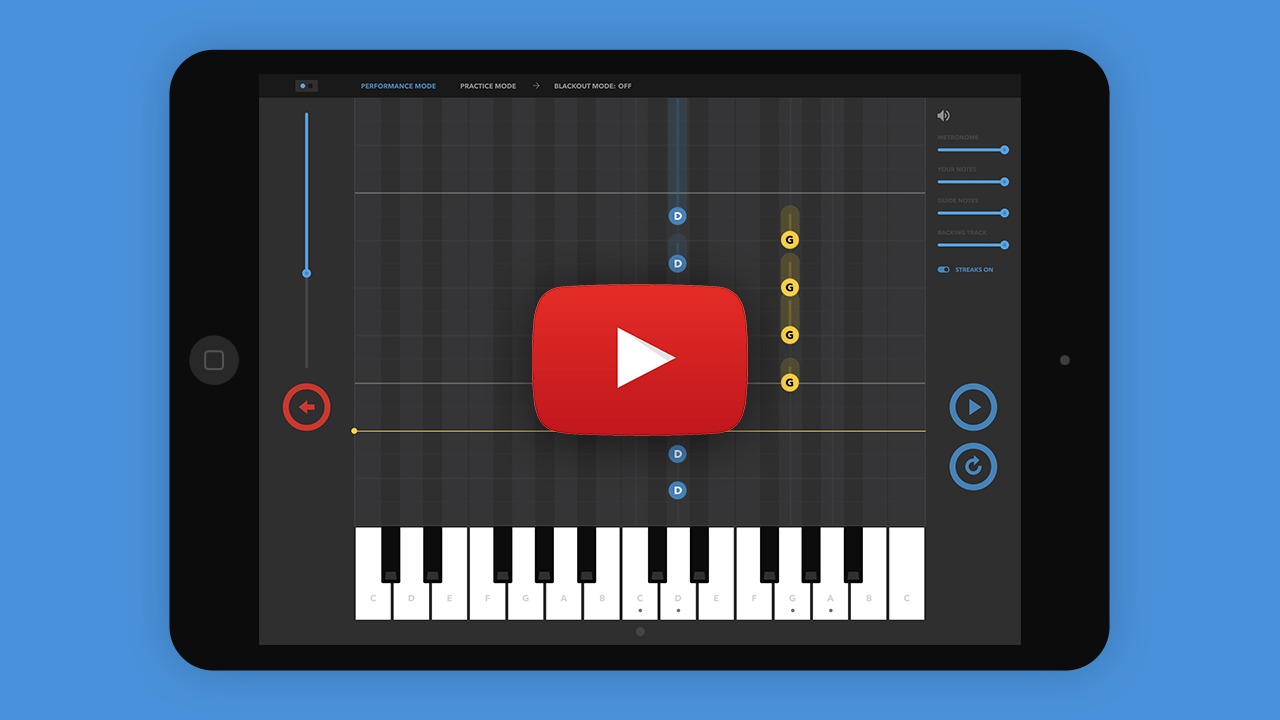 Play without inhibition.
The seamless mobility, ergonomics and processing power of the iPad means the Melodics experience is always within easy reach, without ever compromising your music set up or workspace.
Make plans a reality.
If practice makes perfect, then Melodics for iPad helps make practices, perfect.
Organise your plan; explore, listen and save lessons, excercises or courses to your favourites – so that your practices are focused, more productive, and entirely tailored to your goals.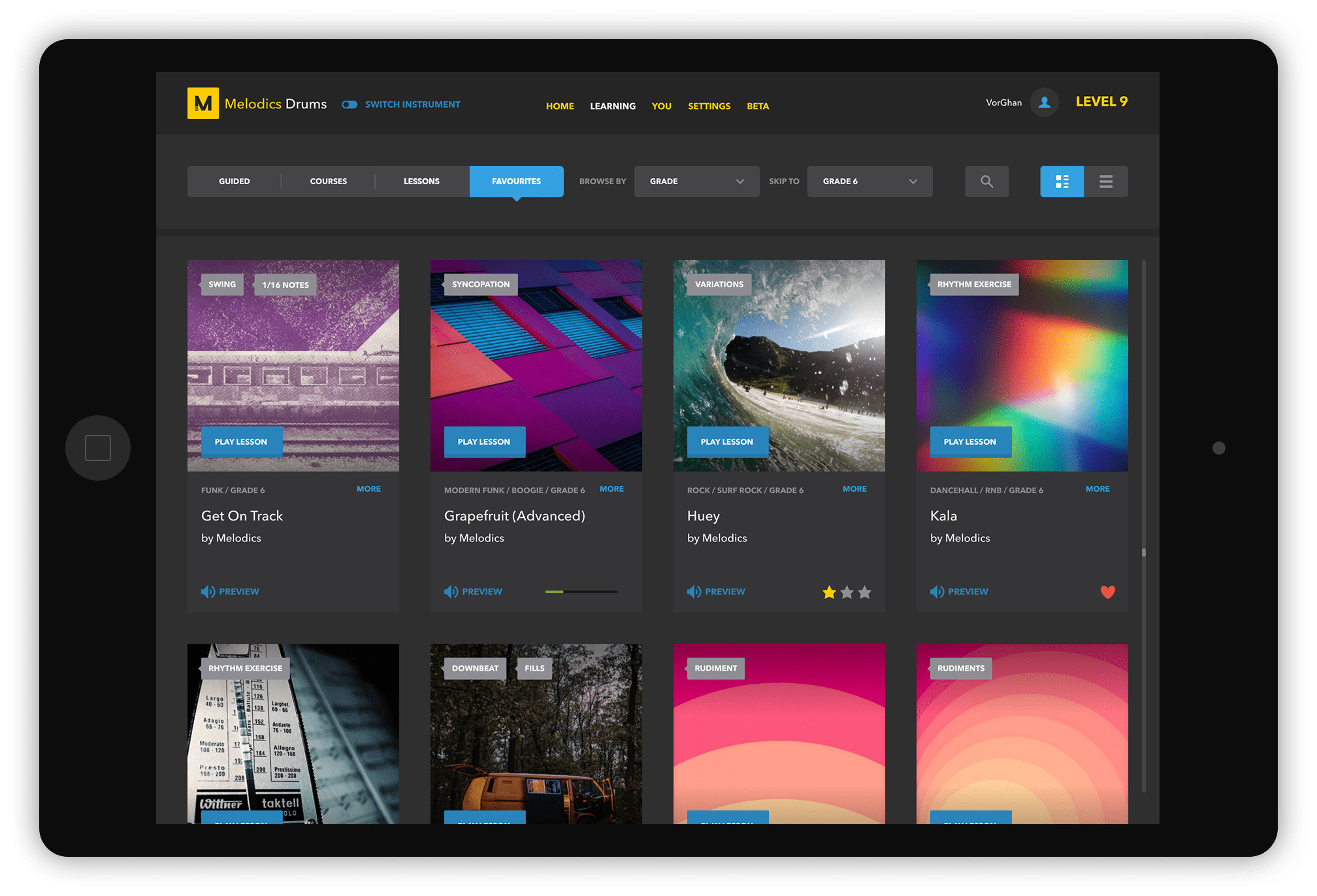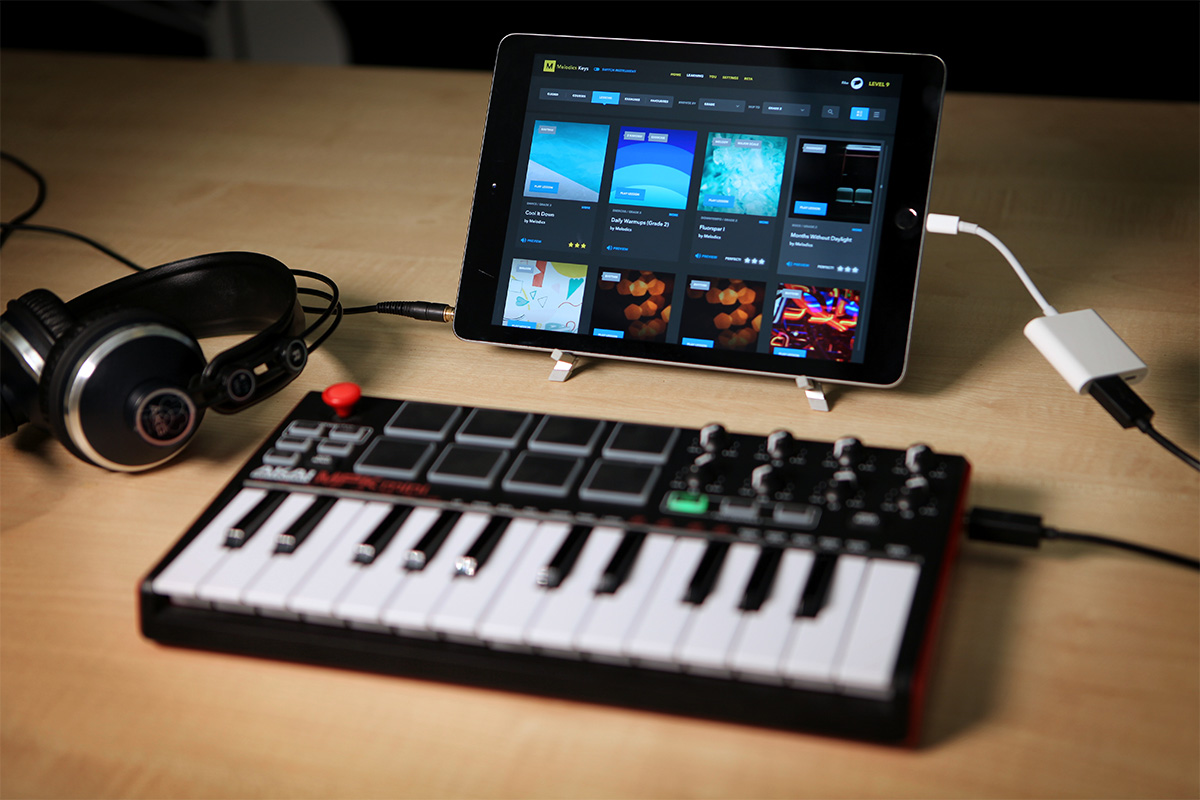 Make downtime memorable.
Use Melodics on iPad for a fun, spontaneous daily habit you're actually better off for having. Make your time more rewarding, less momentary, and start making musical progress when it suits you, wherever it suits you.
---
FAQs.
What model of iPad and which iOS versions are supported?

Melodics for iPad will work on most iPads running iOS 13 or later.

Can I download the iPad app on my iPhone?

No. This particular app is intended for the iPad only, and is only available to purchase from the App Store on Apple iPad devices.

For desktop/laptop users, you can download the correct version of that app here.

How do I connect my MIDI instrument or controller to my iPad? (e.g. hardware, bluetooth etc)

We recommend you use an appropriate USB adaptor to connect your instrument to an iPad (note, if your iPad is a newer model and doesn't have a headphone jack, you may wish to have an adaptor that simultaneously accepts both headphone jack, and USB inputs).

Some instruments may have bluetooth features which may be compatible with the iPad to use Melodics.

For more step-by-step instructions on connecting your device, please check out our guide.

Do I need any other equipment? Stands? Plugs?

Depending on your specific instrument's connectivity, you may require a USB adaptor to plug in to an iPad (please see relevant FAQ).

You may optionally wish to use an iPad stand to mount to your instrument – especially in the case of drummers. Any compatible iPad stand or mount is fine, otherwise we would suggest one of these providers.

What instruments are supported for the iPad app?

Check to see if your controller is already a supported device.

If not, you can create a mapping using the 'Map your controller' button in the iPad app Audio & Device settings tab.

Please note that not all instruments are compatible with iPad devices – if in doubt, please check your instrument manufacturer's website for more information.

If I buy a Melodics subscription through iTunes does it cover the desktop app as well?

Yes, a subscription purchased via iTunes gives you full access to all Melodics apps using the same subscription account details, and vice-versa (you can download Melodics on Windows, OSX and iOS and use one subscription for all three).

Where can I purchase a Melodics subscription?

You can purchase an annual or monthly subscription in three ways:

By logging into your Melodics account; or
By opening the Melodics desktop app, and choosing a subscription in the Subscribe screen (if you haven't already, make sure you have downloaded the app, and created a free account first); or
By downloading the iPad app from the App Store, and purchasing a subscription within the app itself.

Can I use my existing Melodics login to access the iPad app?

Yes! All current Melodics subscribers have free access to, and usage of the iPad app at no extra cost.

Simply download the iPad app from the App Store first, then login with the same credentials that you use to access your existing Melodics account for the desktop version.

How much does the Melodics for iPad subscription cost?

All current Melodics subscribers have access and usage of the iPad app as part of their existing Melodics plan. You do not need to purchase an additional subscription in the iPad app to use it.

If you have an existing Melodics account, we strongly recommend you purchase a Melodics subscription directly from the Melodics website, or in the desktop app rather than purchasing a subscription within the iPad app itself (which otherwise will incur an additional 30% surcharge).

I have a promo code – can I use it in the mobile App?

Unfortunately, a discount or promo-code is against Apple's terms and conditions. However, a workaround is that you can enter your promo-code in the Desktop version of the Melodics app, and your iPad app will display any of the lessons or content you unlock after a restart or update.

Is there an Android or Windows tablet app coming?

We're not currently working on Melodics for other platforms, although we're always looking at our roadmap in line with feedback from Melodics users.